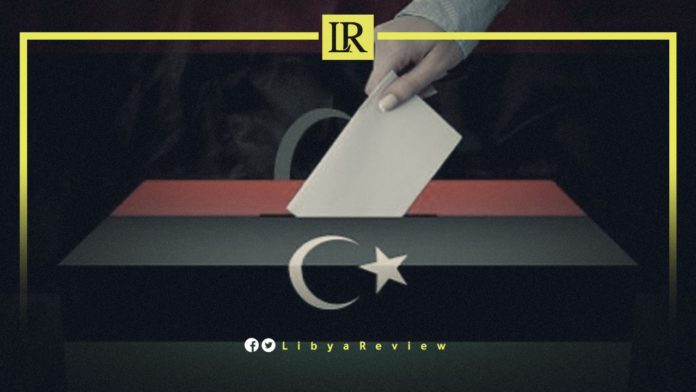 On Thursday, Libya's Head of Main Operations Room of the High National Election Commission (HNEC), Saied Al-Qasabi, revealed that five voter card distribution centres in Al-Aziziya and Tripoli have been subjected to armed robberies.
In a statement, Al-Qasabi said that the armed attacks caused a large number of voter cards to be forcibly removed by force of arms.
He added, "at the end of Wednesday's work, which is the final day for delivering voter cards, we received reports from the Heads of electoral centres in Al-Aziziya and Tripoli cities that armed groups in plain clothes stormed the centers and took away the remaining cards that were not delivered and destroyed them."
The Libyan Official confirmed that a total of 2,213 voting cards were removed from the two electoral centers.
Al-Qasabi also reported that an employee at Rajab Al-Nayeb sub-electoral centre was kidnapped in a similar attack on Wednesday, confirming the theft of a number of voter cards.
He stated that the inventory process is still underway to determine the total number of stolen cards and take the necessary legal measures against the perpetrators.
Over 2.8 million of Libya's seven million residents have registered to vote. Both Presidential and Parliamentary elections were slated for the 24th of December, but in early October the Libyan Parliament postponed the legislative elections until January.
The Head of the HNEC, Emad Al-Din Al-Sayeh, previously announced the adoption of new measures to prevent fraud in the upcoming national elections. "It is a huge logistical operation, even more complicated than updating the voter registration system, as it is a sensitive and accurate process. The entire electoral process depends on it," he explained.
In November, the HNEC opened the registration process for the December elections. These are seen as a step toward normalcy after nearly ten years of war in the country.
"The high number of registered presidential and parliamentary candidates, as well as – over 2.4 million voters who collected their cards – demonstrates, beyond any doubt, that the Libyan people, from across the country are yearning for an opportunity to elect their representatives and renew the democratic legitimacy of their institutions," the United Nations (UN) Special Envoy said during the meeting with the HNEC's Chairman.