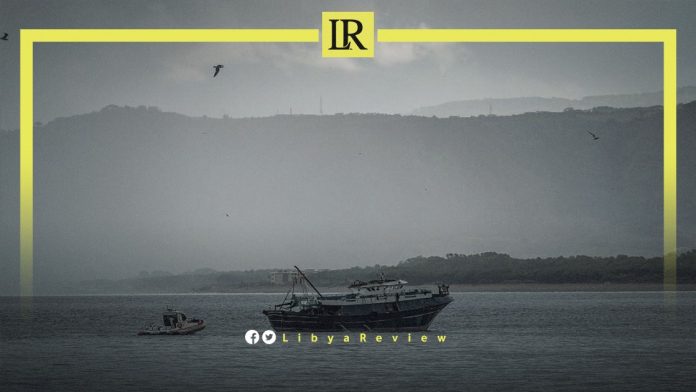 A boat carrying about 27 Egyptian migrants capsized in the Mediterranean, off the coast of Libya on Sunday.
Libya's Coast Guard said that a group of 27 Egyptian migrants set off from the Libyan coasts, three days earlier. Two migrants were found dead and 19 are still missing and presumed dead. In addition to six migrants who were rescued, and taken to hospital.
Libya has emerged as the dominant transit point for migrants fleeing war and poverty in Africa and the Middle East, hoping for a better life in Europe. The shipwreck is just the latest tragedy at sea.
Human traffickers in recent years have benefited from the chaos in Libya, smuggling in migrants across the oil-rich country's lengthy borders with six nations. The migrants are then packed into ill-equipped rubber boats, and set off on risky sea voyages.
Earlier this month, the International Organization for Migration (IOM) said that a total of 9,000 migrants, including 656 women and 342 minors were returned to Libya, after being rescued off the country's coast in 2022.
The UN agency also added that 156 migrants drowned, and 565 others went missing this year.
In 2021, at least 32,425 migrants were intercepted and returned to Libya. At least 1,553 are presumed to have drowned last year, according to IOM.
Libya has been suffering insecurity and chaos since the fall of the late leader Muammar Gaddafi in 2011.
The international medical organization Médecins Sans Frontières (MSF), or 'Doctors Without Borders' called for the evacuation of the most vulnerable migrants from Libya to safe countries.
"Since the start of MSF's migration projects in Libya in 2016, we have repeatedly faced the same challenges: the impossibility of protecting migrants inside Libya, ensuring continuity of care for serious physical and mental conditions, and of rehabilitating victims of torture," it added.
MSF called on European and North American states, among others, to offer protection to migrants currently trapped in Libya.
"A significant increase in the number of slots for resettlement to third countries of asylum should be promoted. Humanitarian evacuation and resettlement flights should be scaled up, and the relevant processes sped up, including quicker and smoother transit processes through facilities in Niger or Rwanda," it recommended.