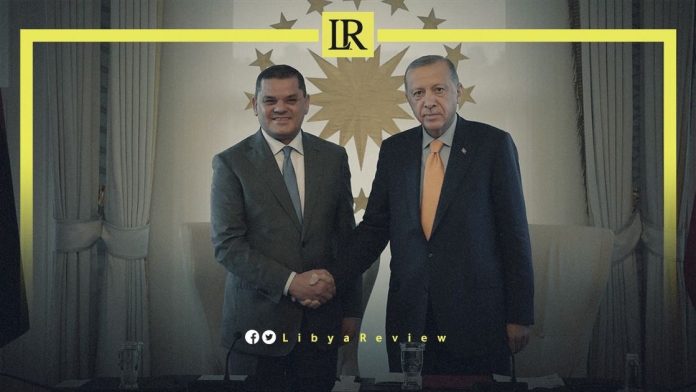 The Prime Minister of Libya's Government of National Unity (GNU), Abdel-Hamid Dbaiba has "chosen Turkish President, Recep Tayyip Erdogan as his main ally after he offered Libyan oil and gas to Turkey, in exchange for his protection," according to the Italian newspaper, ilfattoquotidiano.
The newspaper indicated that given the latest energy exploration agreement signed with Turkey, it now "has the right to explore for oil in Libyan waters and land, in exchange for military support and protection for Dbaiba."
The agreement, according to some rumours, also allows Turkish companies to construct refineries, as well as transport the hydrocarbons to Turkey.
"In this way, Ankara is preparing to take control of the resources of Libya, reinforcing President Erdogan's dream of a new regional energy hub for Turkey," ilfattoquotidiano stated.
The memorandum follows a previous controversial agreement signed in 2019, for the delimitation of the maritime borders between Libya and Turkey. This allowed both countries to extend their exclusive economic zones, to the detriment of Greece, Cyprus, and Egypt.
The agreement had already raised tensions in the eastern Mediterranean, where the interests of Athens, Nicosia, and Ankara clash.
The UN was the first to condemn the new memorandums and recalled that the GNU is not authorized to sign long-term binding agreements.
Condemnation also came from the European Union, which recalled that the 2019 agreement already "violates the sovereign rights of third states, and the law of the sea."
But for Dbaiba, Turkey's support is more important than that of the EU, or any other country bordering the Mediterranean. He needs not only diplomatic, but also military support from Ankara to stay in power, and avoid being forcibly overthrown by a rival administration, supported by the Libyan Parliament.