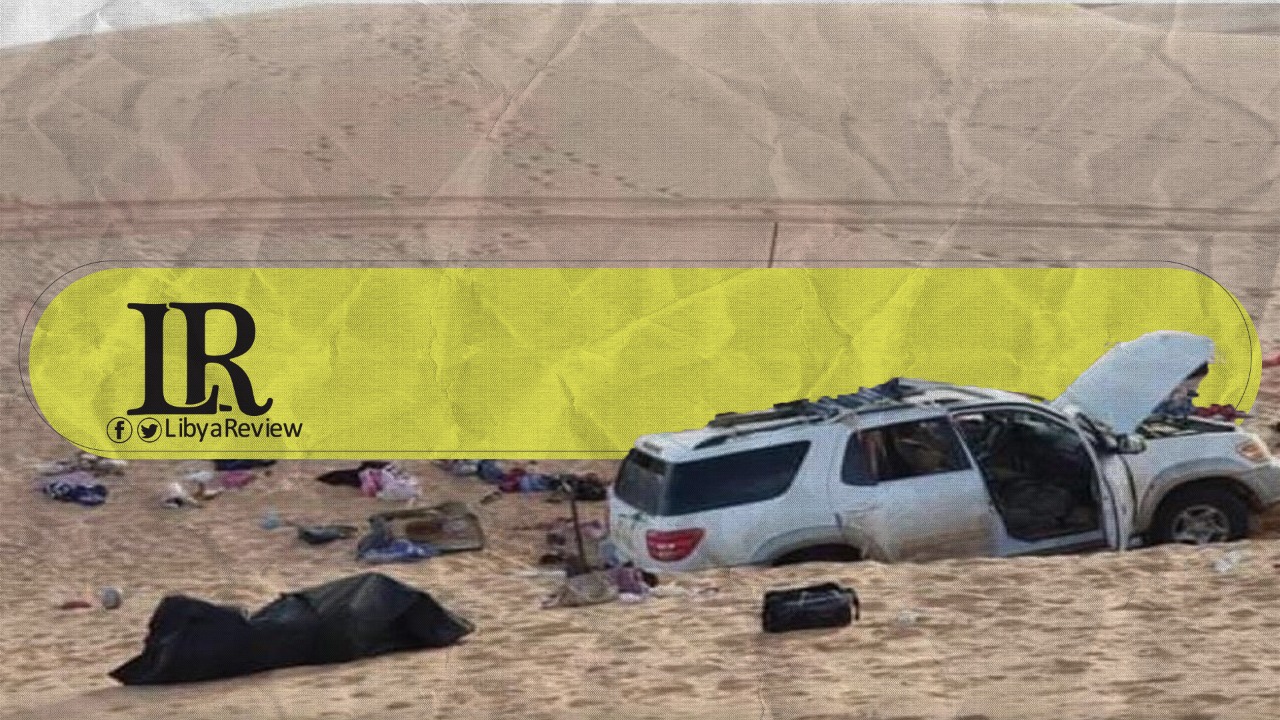 On Friday, 8 Sudanese citizens died of starvation after they had lost their way in the south-eastern desert during their journey from Sudan to the Libyan city of Kufra.
Kufra's Primary Prosecution Office published the will of a Sudanese woman who was among the group of travellers who perished in the desert.
The will was published by the Libyan prosecution and stated that, "to whoever finds this paper, this is the number of my brother Muhammad Saifuddin, may God entrust you." "Forgive me, my mother, for not having reached you. Pope and Nasser I love you, pray for us with mercy, gift us with the Quran, and work for us the path of death here."
A large number of social media users also interacted with the message, expressing their sadness for the fate of the victims.
According to the Libyan authorities, a report was received by the Kufra police station last Thursday, stating that a traffic accident had occurred, 400 kilometres southeast of the city Kufra.
As soon as the authorities arrived at the site of the accident, a motorized vehicle was found, along with a number of bodies, clothes and bags.
A member of the public prosecution's office ordered the transfer of the bodies to the city of Kufra. The victims included 3 women and 5 men. An investigation showed that the vehicle was heading from the city of El Fasher in Sudan to the city of Kufra in Libya.
21 people had boarded the vehicle, including men, women and children. In total 8 bodies were found and were identified by their relatives. The rest were not found.
The tragic incident sheds light on disasters occurring in Libya's southern region, with complete inaction of the Libyan authorities and border guards. Similar incidents have occurred, and hundreds of victims lose their lives in that region, whether through migration attempts or land travel through the desert.