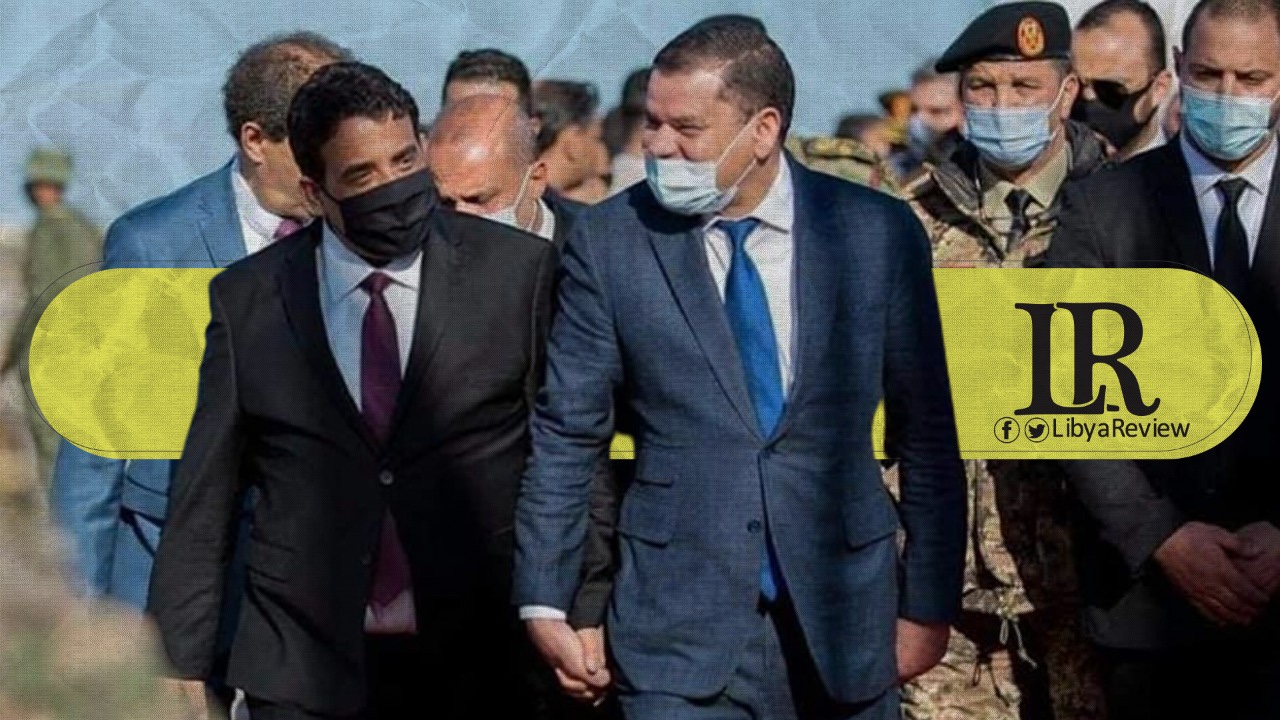 On Tuesday, the newly elected Prime Minister, Abdel-Hamid Dbaiba received the Head of Libyan Presidency Council, Mohamed Al-Mnifi and his deputies Musa Al-Koni, and Abdullah Al-Lafi at Tripoli's Mitiga airport. This is their first visit to Tripoli since being elected by members of Libyan Political Dialogue Forum (LPDF) in Geneva.
"We are keen on maintaining the climate of cooperation and positive communication ties among the state institutions in a way that achieves the hopes and aspirations of the Libyan people," Dbaiba tweeted. He also voiced his readiness to cooperate with all state institutions, to preserve national sovereignty and stop foreign intervention.
Dbaiba pointed out that he had started outlining his new government that will work on the roadmap agreed on during the LPDF talks, asserting that it will be ready within 10 days.
He reiterated the importance of the general elections in December. In order to hold elections on time, a number of issues must be resolved and that national reconciliation was a significant part in organizing the elections.
The new Presidential Council was elected last Friday after a run-off vote by members of the LPDF. The Libyan Parliament is currently in the process of convening a full quorum session to hold a vote of confidence on the new executive authority. If the Parliament does not reach an agreement within 21 days of the election, the vote will go to members of the Forum.