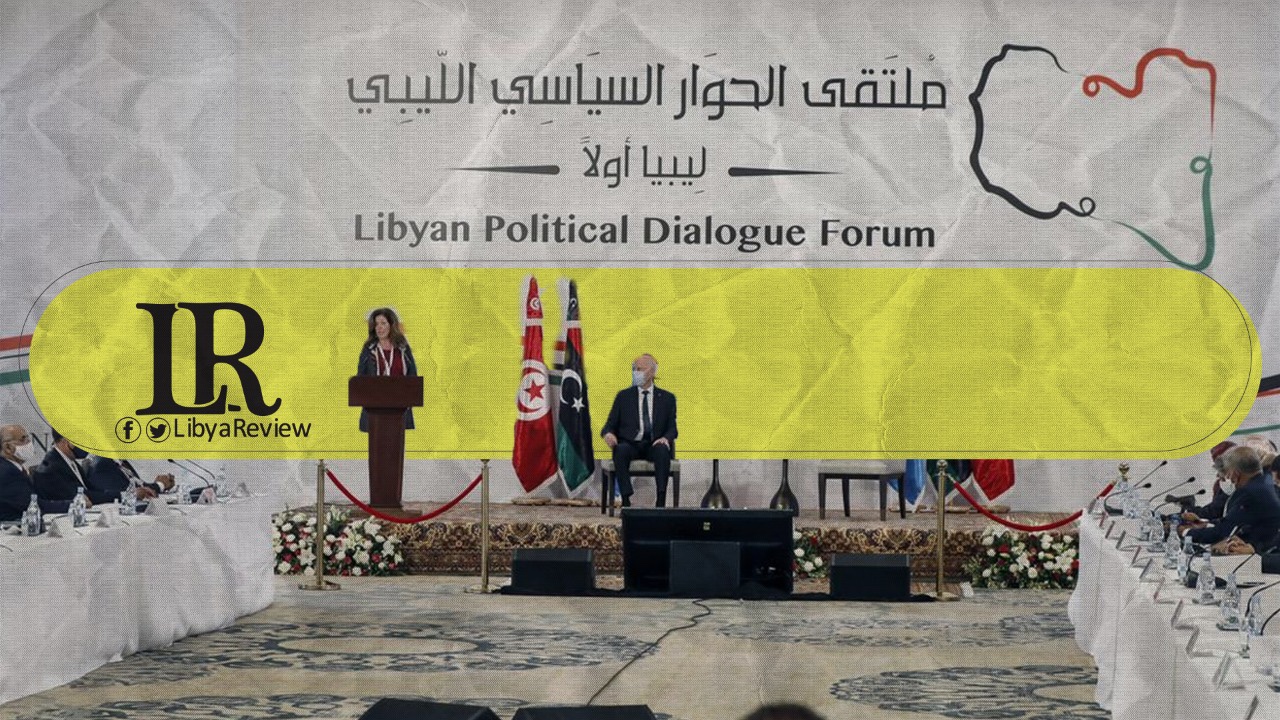 Five female members of the Libyan Political Dialogue (LPDF) Committee said they will file a complaint to the Attorney General's office against journalists and news sites that circulated news of the existence of accusations against them regarding receiving bribes to vote for a specific candidate for the position of Libyan Prime Minister.
The five women, Salwa Al-Daghili, Sultana Masoud, Umm Al-Ezz Al-Farsi, Amal Bugaighis, Fatima Lekqi, signed a statement calling on the United Nations Support Mission in Libya (UNSMIL) "to put an end to the violations against everyone who participated in the LPDF."
They asked UNSMIL to disclose the results of an investigation into bribery allegations, corrupt practices, and the use of political money in connection with the nomination process for Libya's new executive authority.
"We also call upon UNSMIL, as responsible for this political track, to hold the parliamentary and presidential elections as scheduled in December 2021," the statement noted.
At a press conference, UNSMIL's former Acting Head, Stephanie Williams, acknowledged the existence of "serious allegations" about the existence of corruption, and the use of political money in an attempt to influence the nomination process for the position of Prime Minister. During the closing press conference of the LPDF Tunis meeting, she had disclosed that an investigation was underway into these allegations.
On November 18th, 56 LPDF members issued a letter addressed to United Nations Secretary-General, António Guterres and to Stephanie Williams, demanding the suspension of LPDF membership of all those associated with these serious allegations.