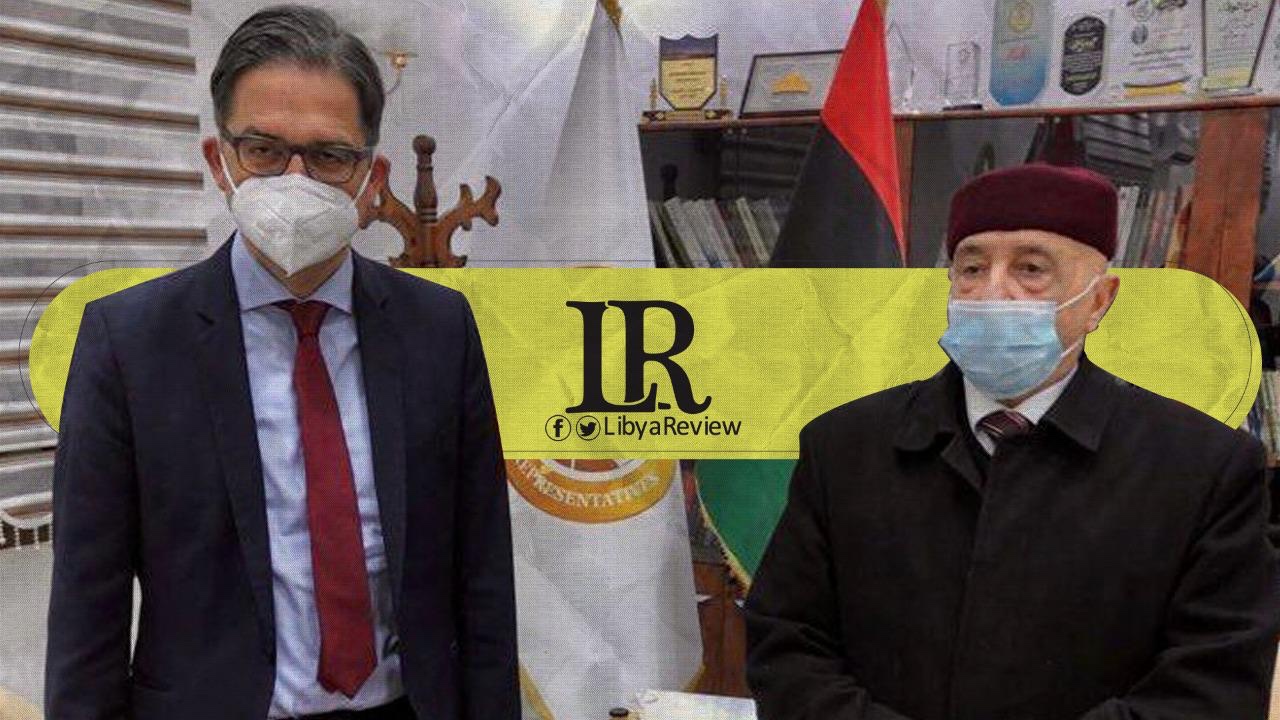 On Sunday, the German Ambassador to Libya, Oliver Owcza, met with Libya's House of Representatives (HoR) Speaker, Aguila Saleh, in Qubba, in eastern Libya. The two sides discussed preparations for the vote of confidence to the new Libyan cabinet.
Owcza described the meeting with Saleh as a "constructive" meeting, saying it is a huge opportunity to re-unite parliament as effective legislative body.
He called on "all sides" in Libya to come together and show cooperation and compromise.
On Saturday, Saleh called on all Members of Parliament (MPs) to hold a session in Sirte to discuss granting confidence to the new unity government on Monday. Yet, if this is not possible, the session will be held in Tobruk, the temporary seat of the Parliament.
Abdel-Hamid Dbeibah was selected early this month in a UN-sponsored inter-Libyan dialogue, the latest internationally backed bid to salvage the country from a decade of conflict and fragmented political fiefdoms.