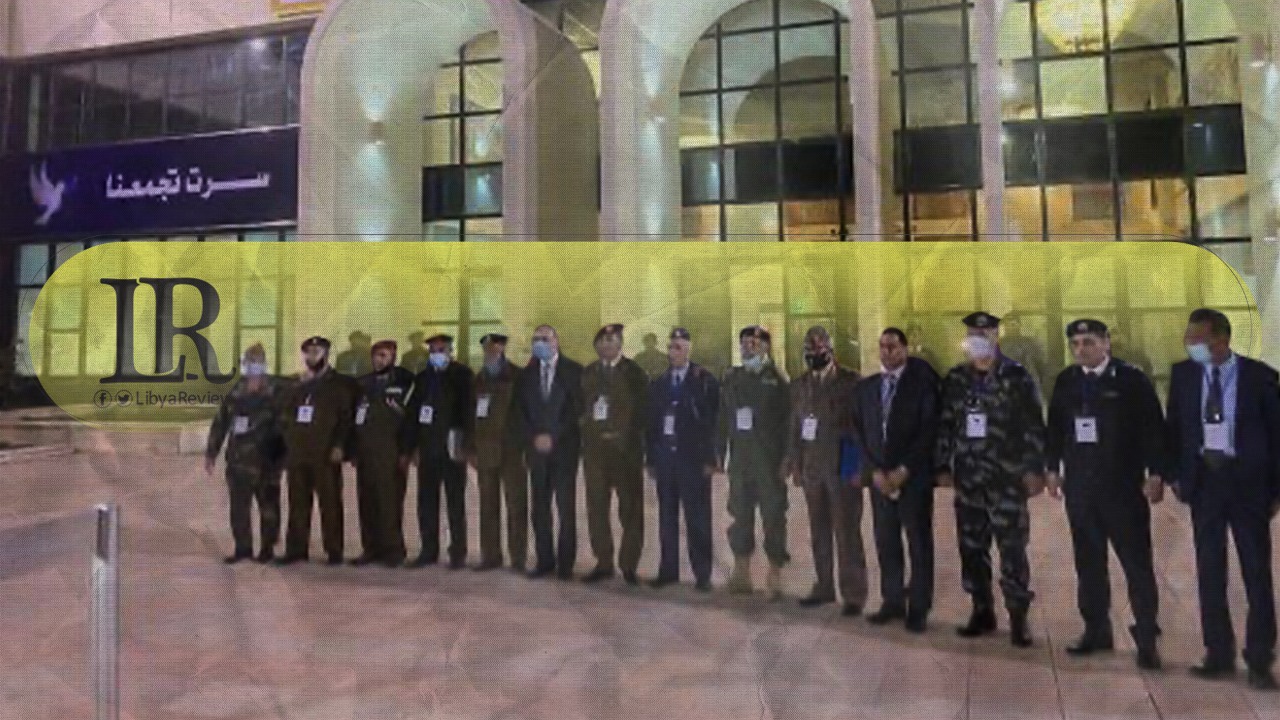 On Tuesday, Libya's 5 + 5 Joint Military Committee (JMC) welcomed the swearing-in of the new Government of National Unity (GNU) before the Libyan Parliament in Tobruk.
In a statement, the Committee appreciated the visit of Prime Minister Abdel-Hamid Dbaiba to Sirte hours after his cabinet took its constitutional oath.
After their swearing-in ceremony yesterday, Prime Minister Dbaiba and Head of the Presidential Council, Mohammed Al-Mnifi, as well as Deputies Abdullah Al-Lafi and Musa Al-Koni arrived in Sirte to meet with members of the JMC. They were briefed on the latest developments, especially regarding the reopening of the coastal road and the departure of foreign mercenaries.
The JMC also met with UN ceasefire observers this week to discuss progress on the full implementation of the ceasefire agreement.
It stressed the need to ensure the complete withdrawal of mercenaries and foreign troops from Libya. As well as renewing its request for the Security Council to follow up the implementation of the outcomes of the Berlin Conference by obliging countries supporting the mercenaries to withdraw immediately.
It also thanked the United Nations Support Mission to Libya (UNSMIL), and its affiliated team for their tireless and continuous efforts to bring an end to the Libyan crisis.
The JMC also commended the outgoing Government of National Accord (GNA), and the Libyan National Army (LNA) over their full commitment to the ceasefire agreement.
It highlighted the efforts of its committees and field teams in clearing mines and remnants of war, and to the security arrangements in preparation for the safe reopening of the coastal road.
After a three-day round-up in Sirte, meeting with relevant parties, members of the new government, and the advanced UN team, the JMC announced that they will disclose an official date for the reopening of the coastal road within days.