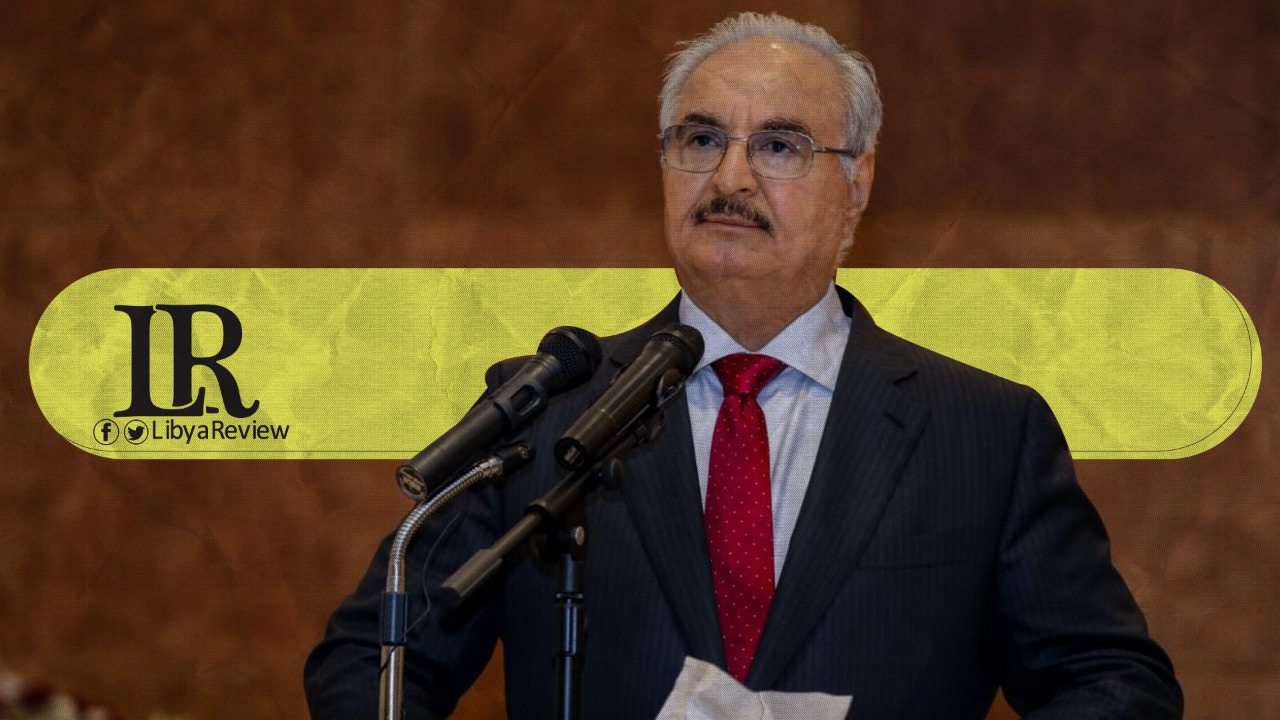 Commander-in-Chief of the Libyan National Army (LNA), Field Marshal Khalifa Haftar has called for the need to hold the upcoming general elections in Libya on time.
On Wednesday, the LNA's media office broadcasted a speech by Haftar saying that "the Libyans should reunite in order to establish peace and build a unified state." He stressed the need to reach the 24 December 2021 elections "without delay."
"The armed forces are closely watching all movements and actions of outlaws and their desperate attempts to destabilize the country," Haftar said. "The LNA will strike with an iron fist anyone who seeks to undermine the safety of citizens," he added.
He called on the government to take swift measures to provide treatment to all who have been wounded, calling on the Libyan people to "demonstrate in the squares, streets to demand the exit of mercenaries and foreign forces."
The LNA Commander stressed the importance of opening the coastal road this month, in order to facilitate the movement of citizens and commercial traffic.
Haftar called on the government to provide an effective vaccine against COVID-19, and to solve outstanding issues before the holy month of Ramadan. He concluded by calling for peace, and for an end to hate speech.
In February, Abdel-Hamid Dbaiba was elected as Libya's Interim Prime Minister. He is set to lead the country for a transitional period, until general elections scheduled for December 2021.