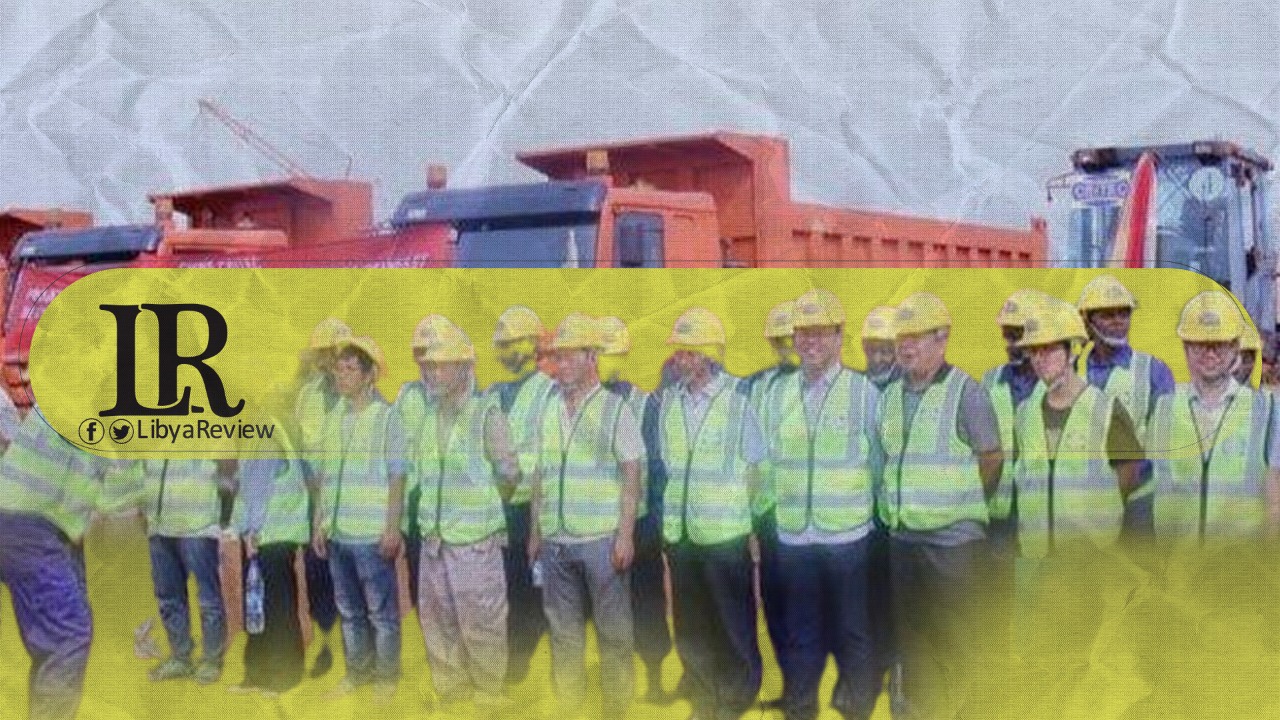 A high-ranking Chinese economic and trade delegation has landed in Libya to hold talks with government officials, company directors, and businessmen on participating in the implementation of the Government of National Unity's (GNU) plans for the reconstruction of Libya.
According to well-informed sources, the delegation included representatives of Kimberley CAPITAL Holding Company, which is specialized in global investment. This is in addition to a number of other Chinese government companies working in petroleum, architecture, and construction.
The sources added that a number of Libyan officials met with the Chinese delegation to review their activities in construction, investment projects, and infrastructure development. They confirmed that the delegation focused on the use of Chinese expertise in the reconstruction of Libya during the coming period.
The Libyan Minister of Economy and Trade, Mohamed Al-Hawaij held a meeting with the delegation to discuss ways of co-operating in the fields of investment and infrastructure development in the North African country.
"The government seeks to develop infrastructure in all regions of the country, and in the fields of energy, transportation, housing, and public utilities," the Ministry of Economy and Trade said in a statement.
The Ministry pointed out that Libya has laws and legislation that provide safety and protection for investors. They stressed that the government will work to provide all facilities for foreign companies, so that they can implement their targeted projects in all regions of the country.
Last week, the Deputy Head of the Libyan Presidential Council, Abdullah Al-Lafi received Wang Qimin the Chinese Chargé d'affaires to Libya. They discussed ways of enhancing bilateral relations in various fields, with Al-Lafi stressing the importance of re-opening the Chinese Embassy in Tripoli, and restoring all diplomatic relations between the two countries.