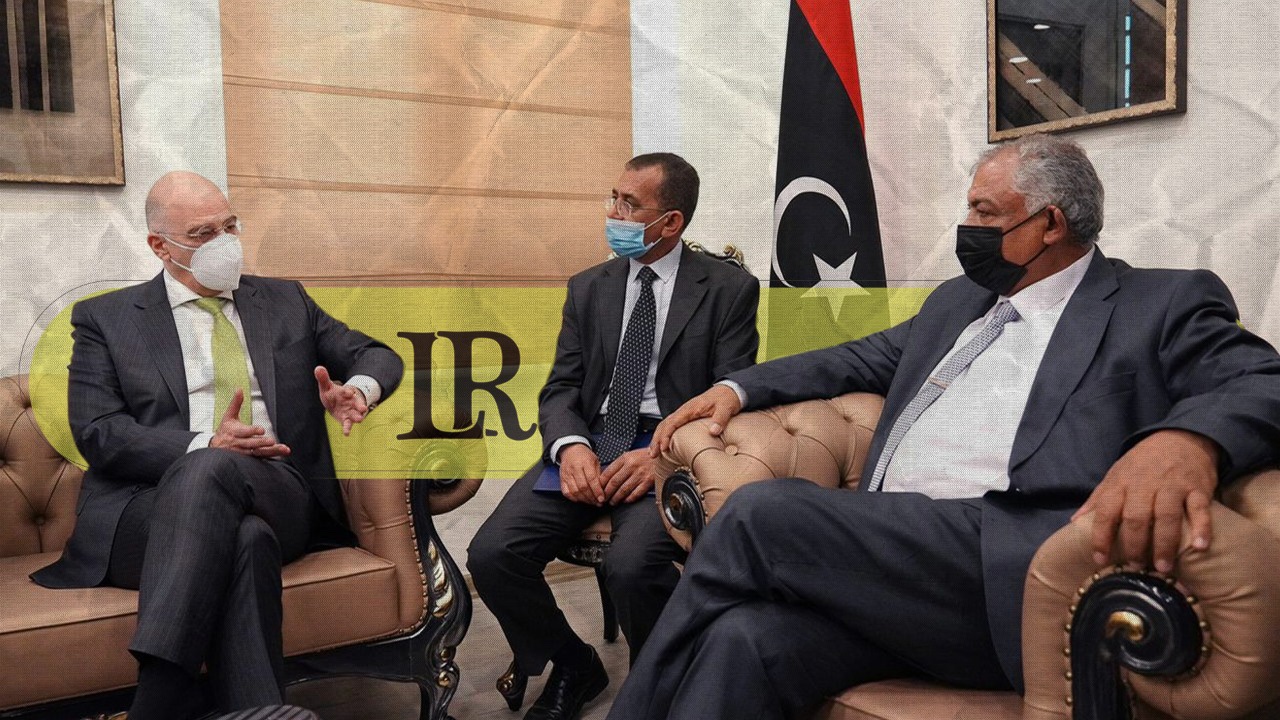 Greek Foreign Minister, Nikos Dendias confirmed that his visit to Benghazi was to follow up on the results of Prime Minister Mitsotakis' visit to Tripoli, last week. He pointed out that it represented Athens' full support for the Government of National Unity (GNU), and the elections scheduled for December.
According to a statement by the Greek Ministry of Foreign Affairs, Dendias clarified that in this context, he met with Parliament Speaker Ageela Saleh, and Mayor of Benghazi Saqr Boujwari.
The FM indicated that Greece has always argued that the solution to the Libya problem must come within, and called for the immediate withdrawal of all foreign forces and mercenaries. "This must happen immediately, and the Libyan people must be responsible for the country's future," he added.
Dendias thanked Deputy Prime Minister, Hussein Attia Al-Qatrani for his statement regarding the "illegal" memorandum signed between the previous Government of National Accord (GNA) and Turkey concerning maritime borders. "I would like to thank you for reminding me of what we already knew, regarding the decision taken by the Libyan Parliament not to ratify this illegal memorandum."
He pointed out that Greece is at Libya's disposal to reach an agreement on maritime boundaries. "As I rightly said, we came very close to reaching such an agreement in 2010, leaving very few details that must be worked on to complete this agreement," he added.
The FM stressed that he is in Libya, to "activate the full framework of agreements, and to conclude new agreements to assist in any way possible in the reconstruction of the country." He noted that for this reason Athens immediately resumed operations at its embassy in Tripoli, and opened its consulate in Benghazi today.