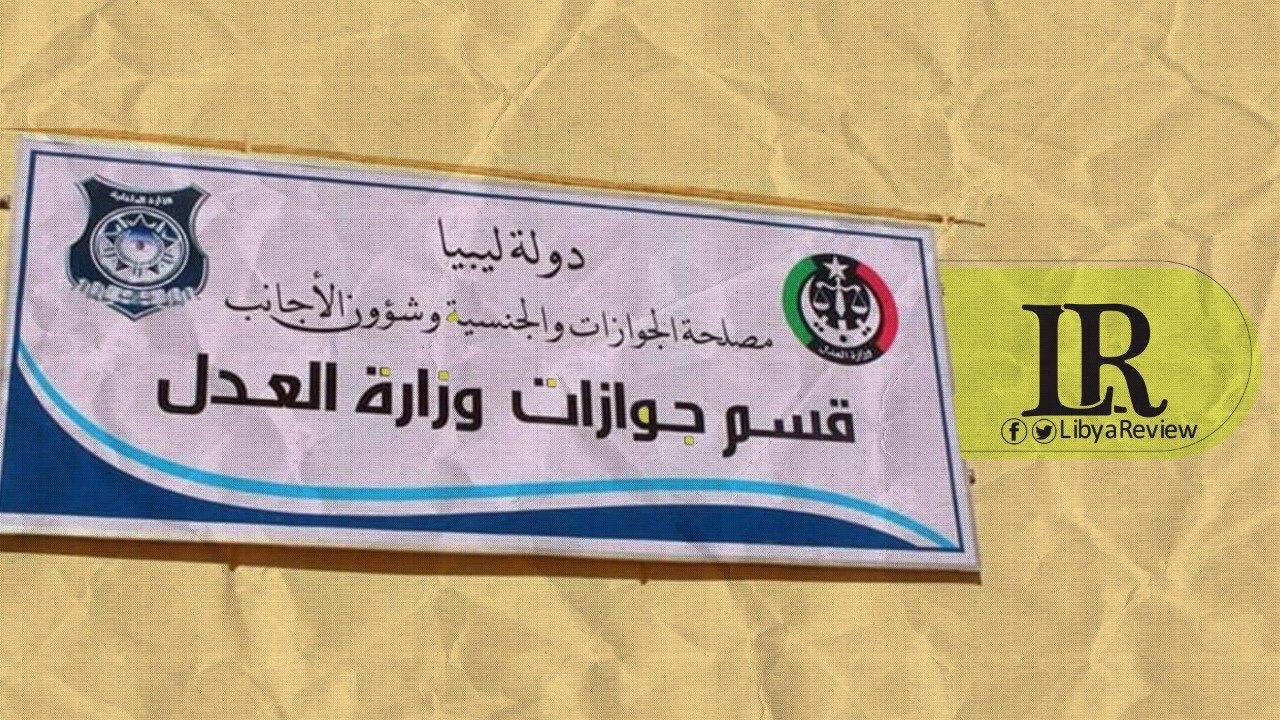 On Wednesday, Libya's Justice Ministry announced that the Passports Department has resumed issuing passports after a halt in operations due to the COVID-19 pandemic, part of the government's precautionary measures.
The Ministry called in a press briefing today for members of judicial bodies and employees who wish to obtain passports to submit their documents. The Passports Department also mentioned that the fees of issuing a passport for the first time are 50 Libyan Dinars, while issuing a replacement would cost 300.50 LYD.
Libya has recorded 170,558 total cases of the virus, including 11,973 active cases, and 2,873 deaths.
On Wednesday, the Government of National Unity (GNU) announced that a fourth batch of COVID-19 vaccine, including 150,000 doses of China's Sinovac vaccine has arrived from Turkey. This brings the total number of vaccines received to about 400,000 doses.
Notably, Head of Libya's National Center for Disease Control (NCDC), Dr.Badr Al-Din Al-Najjar said earlier today that 18 municipalities are now ready to receive the Russian Sputnik V vaccines.
The center has been preparing inoculation centers to meet the necessary requirements for storing and administering the vaccines.