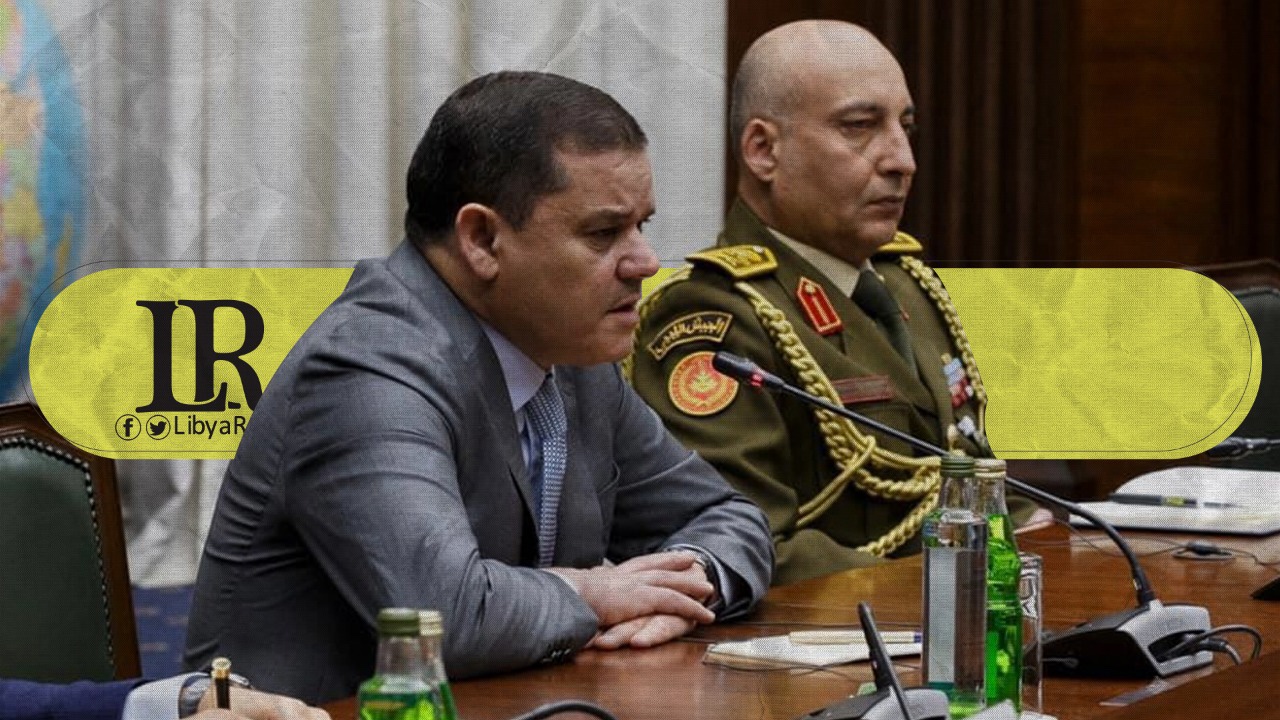 On Friday, Prime Minister of Libya's Government of National Unity (GNU) Abdel-Hamid Dbaiba held a meeting with the Russian Defense Minister, Sergei Shoigu in Moscow. The Chief of Staff of the Libyan Army, Lieutenant General Mohamed Al-Haddad attended the meeting.
Dbaiba's Media Office said in a statement that the two sides discussed ways to strengthen bilateral cooperation in the military field, "what we need to do is give a new impetus to this cooperation, to build bridges between our two countries," Dbaiba said
"The Libyan Premier expressed his appreciation for the support provided by the Russian Federation and its President, Vladimir Putin during the Berlin and Moscow Conferences," the statement added. Shoigu stressed that Moscow has made "serious efforts to reach a political settlement to stop hostilities in Libya.",
Dbaiba said that Russian authorities hoped that Libya would see a "new economic climate", with Moscow playing a key role and providing "economic support", the Russian Defence Ministry said.
"I consider your Moscow visit to be the first step towards resuming full-scale cooperation between the defence ministries of the two countries," Shoigu told the PM. He added that he hoped that "the Russia-friendly Libyan people would overcome the years-long crisis which has broken out as a result of crude outside interference."