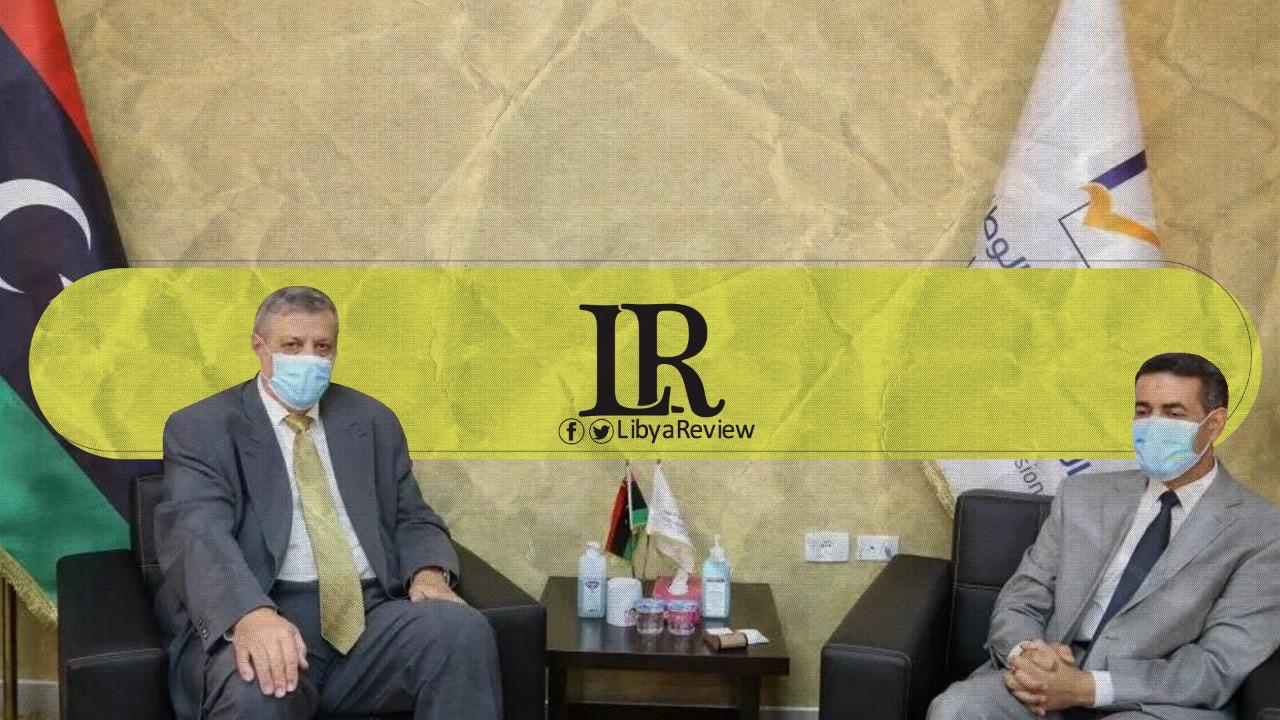 On Sunday, the Chairman of the Libyan High National Elections Commission (HNEC), Emad Al-Sayeh, held a meeting with the Special Envoy of the United Nations (UN) Secretary-General and Head of the UN Support Mission in Libya (UNSMIL), Ján Kubiš.
In a statement, HNEC said that the meeting comes within the framework of the UN's support for the electoral process in Libya.
Al-Sayeh and Kubiš reviewed the Commission's preparations for holding the upcoming national elections scheduled to take place in December. They also discussed its readiness to fulfill the responsibilities in consolidating such an important democratic path.
Additionally, they spoke about the mechanism for monitoring elections and training observers by providing them with the necessary expertise to participate in the monitoring process, in order to enhance the credibility and integrity of the elections.
On his part, Kubiš stressed the importance of the role entrusted to the Commission, underscoring the need to give it full support.
"We are confident the elections will fulfill the will of the Libyan people – East, West and South – to improve their lives through the establishment of a unified interim executive authority that will deliver better governance and prepare for successful national elections in December," he noted.