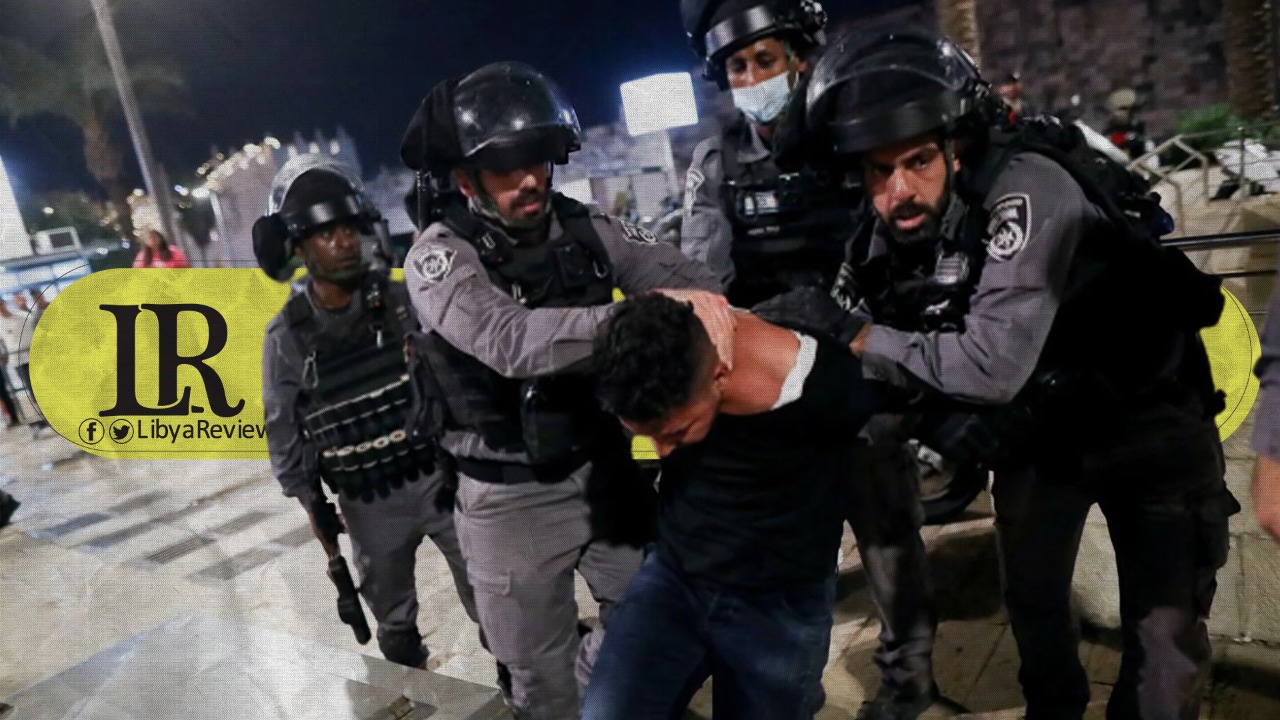 The Libyan Ministry of Foreign Affairs condemned the storming of the courtyards of Al-Aqsa Mosque by Israeli police forces and the attack on the safe, unarmed worshipers of the Palestinian people while performing their religious rites during the holy month of Ramadan.
In a statement, the Libyan Foreign Ministry said that, "Libya condemns the occupation authorities' practices related to the forced displacement of Palestinian families from the holy city of Jerusalem. All this represents provoking the feelings of Muslims around the world and a flagrant violation of the rules of international and humanitarian law."
The Ministry added that these acts threaten to escalate the situation and have serious repercussions, threatening the lives of Palestinian citizens and undermining the possibility of achieving just and comprehensive peace in the region.
The statement pointed out that Libya calls on the international community to assume its legal and moral responsibilities towards providing protection for the Palestinian people and for preserving and protecting the practice of religious rites and the holy and historical places of Muslims and Christians in the occupied Palestinian territories.
On Friday, clashes erupted when Israeli police forces stormed the yards of Al-Aqsa Mosque and fired rubber bullets and tear gas canisters to disperse demonstrators, leaving at least 205 Palestinians injured, according to Palestinian sources.
Tensions between Israelis and Palestinians have mounted recently as Israel has decided to resettle forcefully Palestinian families in Sheikh Jarrah, a predominantly Palestinian neighborhood in East Jerusalem.