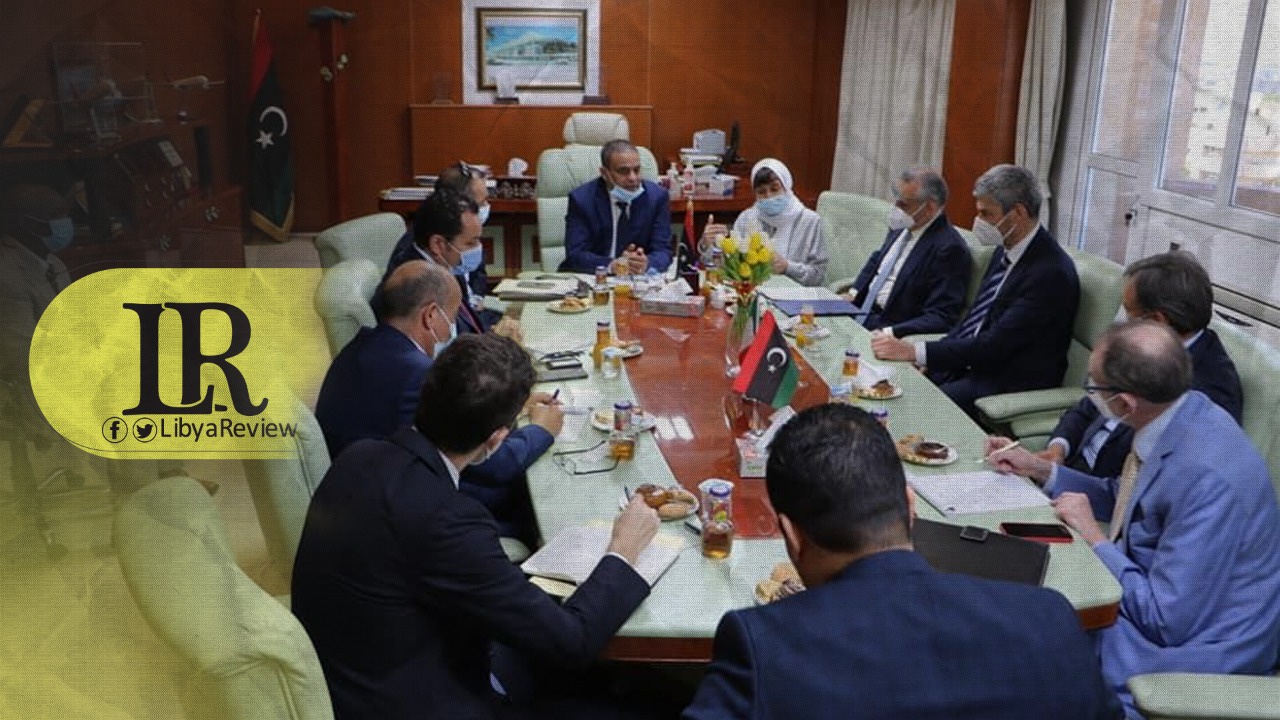 On Tuesday, Libya's Minister of Transportation Mohamed Salem Al-Shahoubi, met with Italian Ambassador to Libya, Giuseppe Buccino Grimaldi and his accompanying delegation, to discuss the reopening of Italian airspace and the resumption of direct flights between the two countries.
The meeting was attended by the Economic Adviser at the Italian Embassy, the Director-General of the Italian Civil Aviation Authority, and several aviation specialists accompanying the delegation.
The two sides agreed to prepare a memorandum of understanding that includes the reopening of airspace between Libya and Italy, and an inspection tour of Libyan airports to ensure compliance with international standards
"The two sides also agreed to cooperate in the development of Libyan air navigation systems, resume projects contracted with Italian companies, and to develop the infrastructure and facilities of Libyan airports," the ministry noted.
In April, the Libyan Ambassador to Italy, Omar Al-Tarhouni met with Manlio Di Stefano, the Under-Secretary of the Italian Foreign Minister. They discussed strengthening bilateral relations, as well as the resumption of agreements between the two countries.
The Ambassador affirmed the need to accelerate the reopening of the Libyan-Italian airspace, and to lift the ban on Libyan flights to the EU. He also stressed the need to take into account the need to facilitate procedures for Schengen entry visas for Libyan nationals.