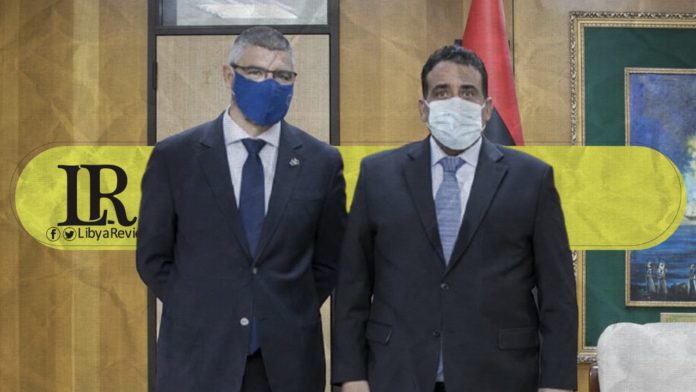 On Thursday, Head of the Libyan Presidential Council, Mohamed Al-Mnifi, and his Deputy Abdullah Al-Lafi met with the Ambassador of the European Union to Libya, Jose Sabadell.
The two sides discussed issues of common concern, especially the migration crisis, which requires continuous cooperation between Libya and the EU.
Al-Mnifi affirmed his support for securing the southern Libyan borders, and the implementation of development projects in the region, "as it is essential to combat irregular migration."
Notably, the EU Commissioner for Home Affairs, Ylva Johansson stated that the EU was holding talks with the Libyan government about a new migrant agreement, claiming "I don't think we need to wait for December's elections."
"I will be in Tunisia for a global agreement that, on the one hand will allow the country to recover from the severe economic crisis caused by COVID-19, on the other hand to provide it with the resources to fight human traffickers," Johansson told La Repubblica.