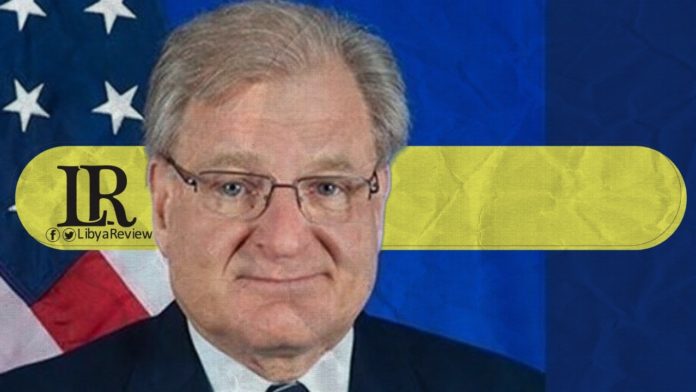 The US Ambassador to Libya, Richard Norland affirmed that the United States fully supports the international political process to stabilise Libya.
In an interview aired on Extra News TV channel on Tuesday, Ambassador Norland renewed the US demand for the immediate withdrawal of all mercenaries from Libya, claiming 'this is necessary for Libyans to restore their sovereignty."
The Ambassador added that supporting the Libyan economy depends on a strong government that can manage its resources. He stated that the situation in Libya is promising, in comparison to a year ago when Tripoli was heavily bombarded with artillery. He noted that the ceasefire is holding, and there is a political process actively ongoing but the situation remains fragile.
"There are still thousands of mercenaries in the country, and there should be decisive measures to lay down the constitutional basis for the 24 December elections in accordance with the roadmap," he stated.
The US envoy noted that he has held important meetings with Egyptian officials, as well as with Libyan Parliament Speaker, Ageela Saleh. During his meeting with Saleh, they discussed the constitutional and legal grounds for the elections.
Egypt has been pushing for a political settlement in Libya for years, calling for a ceasefire, a complete disarming of militias, an end to foreign intervention, as well as a fair distribution of wealth between various regions in the country.
In February, a new interim government was elected as part of a United Nations-mediated peace process, to guide the oil-rich country through to national elections in December.
Mohamed Al-Mnifi was chosen to head a three-member Presidential Council, and Abdel-Hamid Dbaiba was named interim Prime Minister.
Backed by the Libyan Parliament, the interim government assumed power in March after almost a decade of turmoil since the ouster and killing of Muammar Gaddafi in 2011.