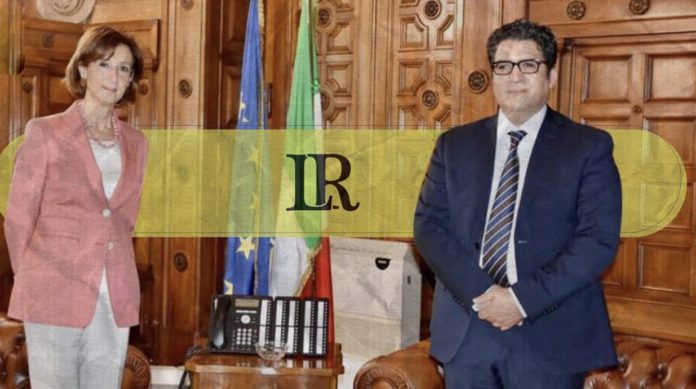 On Wednesday, Libya's Ambassador to Italy, Omar Abdel-Salam Al-Tarhouni met with Italian Minister of Justice, Marta Cartabia in Rome. The minister welcomed Al-Tarhouni, who conveyed the greetings of her Libyan counterpart, Halima Ibrahim Al-Busifi.
The talks dealt with the procedures for the visit of GNU Prime Minister, Abdel-Hamid Dbaiba in the coming days, and a number of issues related to bilateral cooperation. The two parties discussed the signing of a bilateral extradition agreement, which has been on pause since 2019. The Ambassador informed Cartabia that Al-Busifi looked forward to meeting her soon in Rome, to strengthen bilateral cooperation.
During the meeting, they discussed benefiting from the Italian experience in the field of transitional justice, and working on resolving pending issues regarding debts claimed by Italian companies. Cartabia stated that Italy was well versed in transitional justice, especially after the end of the Second World War, and the founding of the Italian Republic.