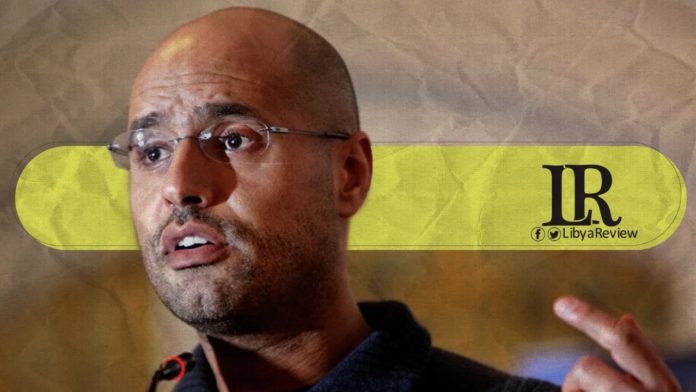 Saif al-Islam Gaddafi, the son of late Libyan leader Moammar Gaddafi, has the right to run for the presidential elections after the Supreme Court abolished the death sentence and decided to conduct a retrial, his lawyer Khaled al-Zaidi said on Friday.
"The Supreme Court accepted the appeal in form and in the matter and returned the verdict to the Court of Appeal," al-Zaidi added.
"This means that Saif al-Islam is just an accused and there is no final court ruling against him," his lawyer explained.
In remarks to Al-Arabiya Al-Hadath news outlet, he pointed out that the Supreme Court found faults in the interpretation of the law, invalidity in the procedures and nullity of the judgment that was issued. It also found the existence of malicious accusations upon which the judgment was based, he added.
"Saif al-Islam now can run for elections if the Libyans want and he personally wants that. There is no legal objection to his candidacy," his lawyer said.
Al-Zaidi asserted that Saif al-Islam does not have any judicial ruling against him after the court overturned the Appeals Court's ruling based on malicious charges.
It is noteworthy that the Libyan elections are supposed to held at the end of 2021, as the parties to the conflict agreed in a United Nations-brokered deal last October.