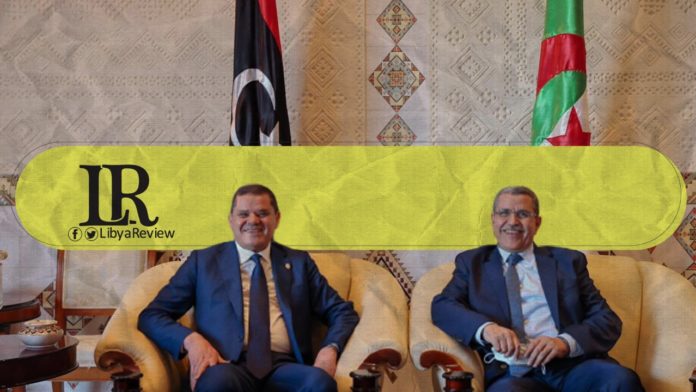 On Saturday, the Libyan Prime Minister, Abdelhamid Dbaiba, arrived in Algeria accompanied by a ministerial delegation that includes the Ministers of Foreign Affairs, Interior, Transportation, Economy and Trade, Oil and Gas, Health and Labour.
In a statement, Dbaiba's Media Office said that the Algerian Prime Minister, Abdelaziz Jarad, and a number of senior officials of the Algerian government received the Libyan delegation at Houari Boumediene airport. The visit will last for two days.
Meanwhile, the Libyan-Algerian Economic Forum was inaugurated on Saturday, in the Algerian capital. Libya's Economy Minister, Mohamed Al-Hawij, the Algerian Ministers of Trade and Foreign Affairs, and the Libyan Businessmen Council all participated in the Forum.
The Forum's activities will last for three days, including bilateral meetings between Libyan and Algerian companies and workshops, in addition to the participation of the Libyan Business Owners Council in the Sefax Trade Fair.