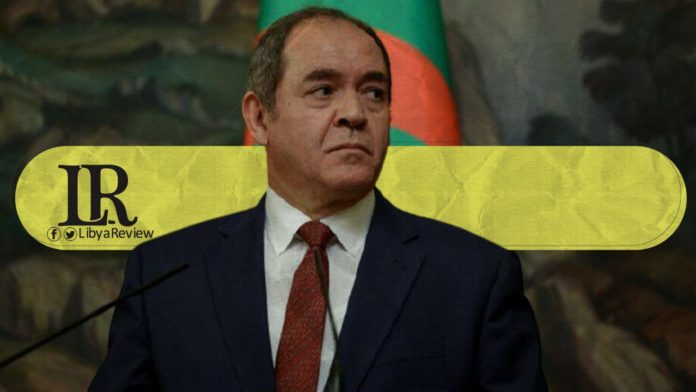 Algeria is preparing to reopen its land border crossing with Libya, and it is also in talks to open a maritime line with the port of Tripoli, Algerian Foreign Minister Sabri Boukadoum said on the sidelines of the visit of Libyan Prime Minister, Abdel-Hamid Dbaiba to Algiers.
On Saturday, Dbaiba met his Algerian counterpart Abdel-Aziz Djerad, and participated in the Libyan-Algerian economic forum attended by 400 economic actors from both countries.
Boukadoum said Algeria is about to complete logistical and technical preparations to open the Dabdab-Ghadames land border crossing. He added that "the two parties are working on finalizing talks to open the sea line linking Tripoli and Algiers, with the aim of using it for the transport of goods."
Algeria and Libya share about 1,000 km worth of borders. The Dabdab crossing is one of three official border crossings, the other two being the Tarat, and Tin El-Koum, which have been closed since 2011.