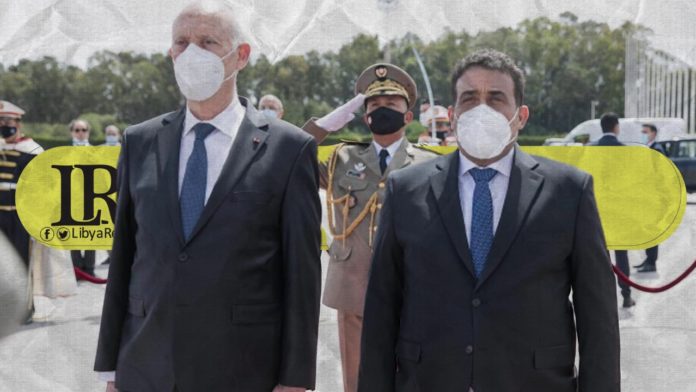 On Monday, Tunisian President, Kais Saied bid farewell to the Head of Libya's Presidential Council, Mohamed Al-Mnifi, after a three-day visit to Tunisia to discuss regional issues and bilateral cooperation.
During the visit, Al-Mnifi expressed his appreciation for Tunisia's supportive role, adding that he discussed a number of issues of common interest between the two countries.
He said they had also reviewed bilateral cooperation in finance, security, culture, investment and other areas. Saied said Tunisia would continue working on strengthening cooperation with Libya, especially in rebuilding projects to help the country overcome this turbulent period.
Al-Mnifi arrived in Tunisia on Saturday, a week after the Tunisian Prime Minister's visit to Tripoli, where a number of trade cooperation agreements were signed.
Tunisia hosted United Nations-backed talks between representatives of Libya's warring factions late last year, helping to pave the way for the recent political breakthrough.
Before Libya's descent into chaos following the 2011 overthrow of, Muammer Gaddafi, it was a major consumer of Tunisian agriculture, building materials, and migrant labour.