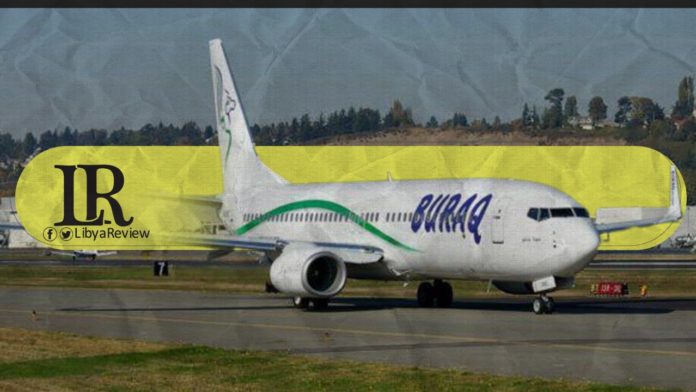 On Wednesday, Tobruk Airport received its first flight, operated by Buraq Air from Mitiga International Airport in Tripoli after years of hiatus. Two weekly flights are scheduled to be operated on Sundays and Wednesdays, starting next week.
In a letter addressed to the General-Director of the Libyan Airlines Company and the Director-General of the Afriqiyah Airways Company, swift measures will need to be taken to resume domestic flights in Libya, and to submit schedules of regular flights to the Civil Aviation Authority.
The Director-General of Tobruk International Airport, Saad Al-Kahashi confirmed that the airport is ready to resume domestic flights, and that the capacity of Tobruk Airport is similar to that of other airports across the country.
Al-Kahashi explained that the airport operates flights to and from oil fields, as well as servicing MPs and government officials. He specified that on the day the Government of National Unity (GNU) took the oath of office, the airport was able to receive eight flights in less than two hours.
Al-Kahashi indicated that Buraq Air plans to operate domestic and international flights to and from Tobruk airport in June. He added that an Afriqiyah Airways committee will arrive next Sunday, to assess the situation at the airport.
The Director-General welcomed the decision to resume domestic flights, which will help ease the burden on citizens, who so far have had to resort to traveling by land despite deteriorating roads that cause many traffic accidents.