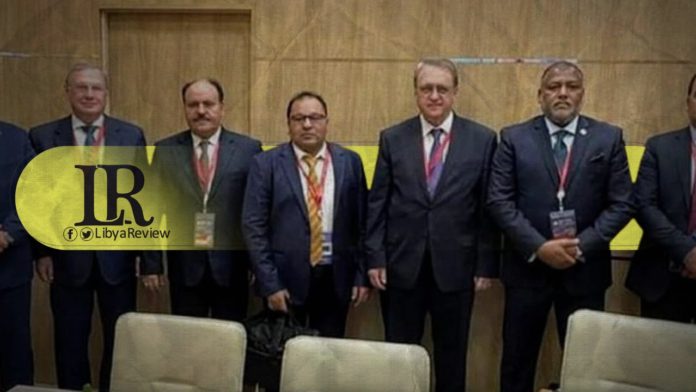 A Libyan delegation visited Russia and discussed the reconstruction file with the Russian Deputy Foreign Minister, Mikhail Bogdanov.
During the delegation's participation in the Saint Petersburg International Economic Forum (SPIEF), tallks focused on a number of economic and investment issues and Moscow's contribution to the reconstruction efforts in Libya. They also discussed investments in the fields of energy, infrastructure, health and higher education.
According to the Media Office of the Libyan Ministry of Finance, a meeting was held with the Executive Vice President at African Export-Import Bank, Amr Kamel, and his accompanying team about the possibility of Libya joining and contributing to this bank.
The Ministry explained that this step proposed by the delegation aims to support the projects of Africa. It noted that this bank is one of the successful African banks to have contributed to financing exporters and importers.
Libya participated in the forum, represented by the Minister of Finance of the Government of National Unity (GNU), Khaled Al-Mabrouk, and the Minister of Higher Education and Scientific Research, Imran Al-Qeeb, as part of the events of the occasion. The forum will continue from June 2nd to June 5th in St. Petersburg, Russia.