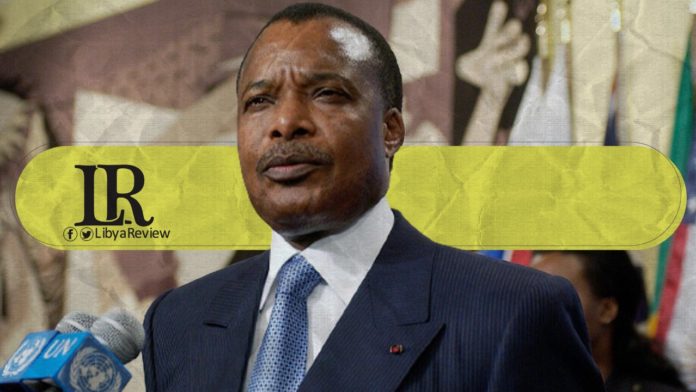 The Congolese President, Denis Sassou Nguesso, expressed his dissatisfaction with the persistent attempts to marginalize the role of the African Union (AU) in resolving the Libyan file, as well as the noticeable lack of coordination with the international community.
In his speech during the meeting of the leaders of the Economic Community of Central African States (ECCAS) in the capital, Brazzaville, Nguesso said that there is a failure of the international community regarding the continuous calls "for a permanent solution to the Libyan crisis."
He noted that the Libyan crisis has multiple effects that led to the destabilization of all Sahel countries.
Nguesso, who is the current President of ECCAS, referred to what he described as his disappointment on the silent stance shown by the international community in the face of these calls. He explained that the solution to the Libyan crisis "seems more urgent than ever."
Libya fell into chaos after the collapse of the regime of long-time leader Moammar Gaddafi. The war-torn country has been divided into two administrations and armies in the East and West. However, the country tries to restore stability after appointing new executive authorities represented in the Government of National Unity (GNU) and the Presidential Council.