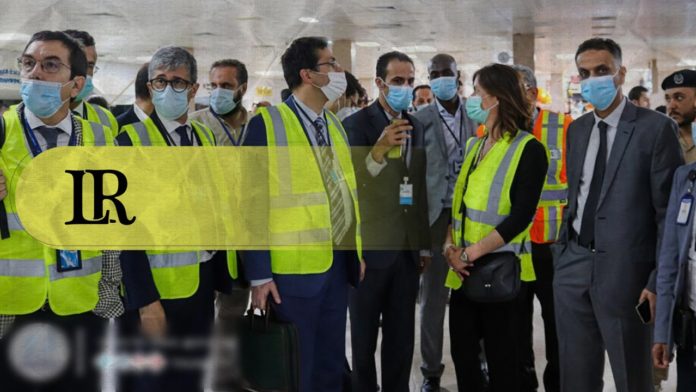 On Sunday, a delegation from Air Italy led an inspection and audit process to Mitiga International Airport to determine the extent to which international standards are being applied in order to reopen international flights between Tripoli and Rome.
On its Facebook page, Mitiga International Airport indicated that the Air Italy delegation was accompanied by members of the civil aviation and airport departments, and officials from the airport's security, safety and aviation office.
Notably, the Libyan Foreign Minister, Najla Al-Mangoush, met with her Italian counterpart, Luigi Di Maio, last Monday, on the sidelines of the Italian-Libyan Business Forum in Rome.
In a statement the Italian Foreign Ministry said that Di Maio renewed Italy's commitment towards achieving lasting stability in Libya. "Di Maio highlighted the importance of preparing for the elections scheduled to take place on the 24th of December 2021, and affirmed the need to reach a constitutional base for Libya's elections and adopt the electoral law," the statement added.
The Italian Foreign Minister also stressed the importance of the "concrete" implementation of the ceasefire agreement between rival Libyan parties. He called for the reopening of the coastal road, and the withdrawal of all foreign fighters and mercenaries from Libya.
Libyan Prime Minister, Abdelhamid Dbaiba, and his accompanying delegation arrived in Italy on Monday to participate in the Italian-Libyan Business Forum.