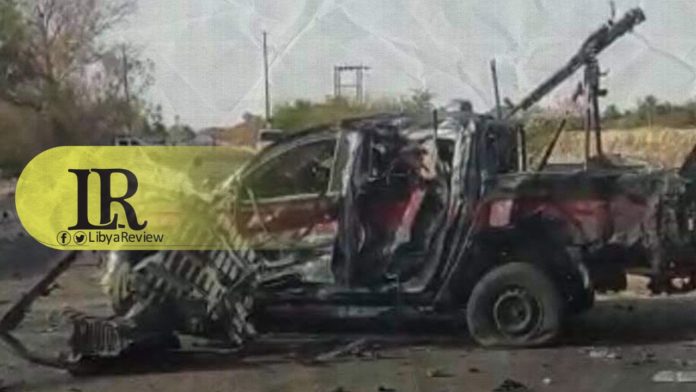 On Monday, Egypt condemned "in the strongest terms" the terrorist attack that targeted a checkpoint in the southern city of Sebha on Sunday evening, the Egyptian Foreign Ministry said in a statement.
The attack resulted in the deaths of two police officers, and the injury of five others.
"Egypt presents its sincere condolences to the Libyan people and government, as well as the families of the victims in this horrifying incident, wishing a speedy recovery for all the injured," the Foreign Ministry's statement said.
It stated that Egypt was reasserting its support for Libya against all who target its security and stability, condemning all forms of violence, radicalism, and terrorism.
Libya's Prime Minister, Abdel-Hamid Dbaiba tweeted that the bombing had been a "cowardly terrorist act", and offered his condolences to the families of the two "martyrs" killed.
"Our war against terrorism continues," Dbaiba added.
Sebha, the capital of the southern province of Fezzan has been the scene of several extremist attacks in recent years. Libya is seeking to extricate itself from a decade of chaos and conflict following the toppling of Muammar Gaddafi in 2011. The destabilised security situation in Libya has offered fertile ground for jihadists like the Islamic State group, to take root.
A formal truce signed last October between rival camps, set in motion a UN-led process that led to the creation of an interim government tasked with preparing the country for December elections. Despite the ceasefire and progress on the political front, the security situation remains precarious.