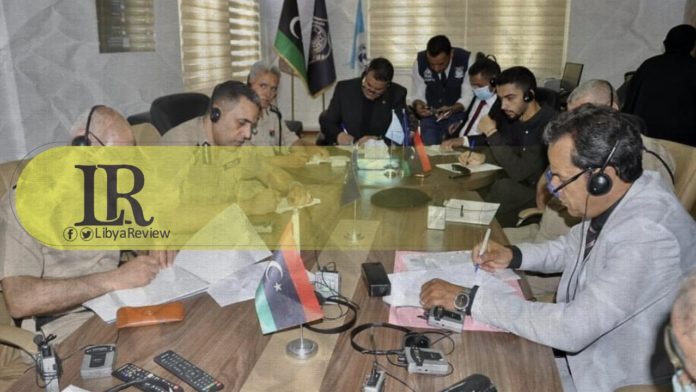 On Monday, Libya held a meeting with INTERPOL, and the European Space Agency to discuss border control via satellite.
The Libyan Ministry of Interior stated that the meeting included the security authorities concerned with the ministry's ports, the Internal Security Service, and the General Intelligence Service, with the General Secretariat of INTERPOL, and the European Space Agency of the European Union.
A number of points aimed at strengthening the role of security agencies in protecting borders by using satellite monitoring were discussed, in order "to reduce crime and illegal immigration," the ministry added in a statement.
Libya is seeking to extricate itself from a decade of chaos and conflict following the toppling of Muammar Gaddafi in 2011. The destabilised security situation in Libya has offered fertile ground for jihadists like the Islamic State group, to take root.
A formal truce signed last October between rival camps, set in motion a UN-led process that led to the creation of an interim government tasked with preparing the country for December elections. Despite the ceasefire and progress on the political front, the security situation remains precarious.