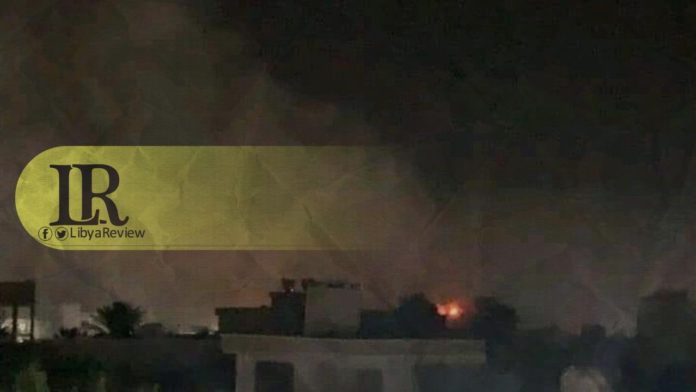 On Thursday night, clashes erupted in Al-Ajaylat, between the local Al-Shalfouh aligned militia, and a militia affiliated with Mohamed Bahroun (known as Al-Far) from Al-Zawiya. Seven people have been confirmed to have died in the fighting.
College student, Shifaa Kroz was sitting near her balcony, where she was struck by a stray bullet that killed her instantly. Shifaa was a student at the Faculty of Education, Al-Ajaylat branch. The faculty mourned the "martyr student," saying the news hit them like a "thunderbolt."
Medium and heavy weapons are said to have been used in the clashes. Activists spoke of indiscriminate rockets falling on the city's neighbourhoods, and the closure of a number of roads. The Security Directorate of the Ministry of Interior has reportedly withdrawn its forces.
Al-Far, who is wanted by the Public Prosecutor's office for his involvement in supporting IS, set the Al-Shalfouh family home ablaze during his attack on the city.