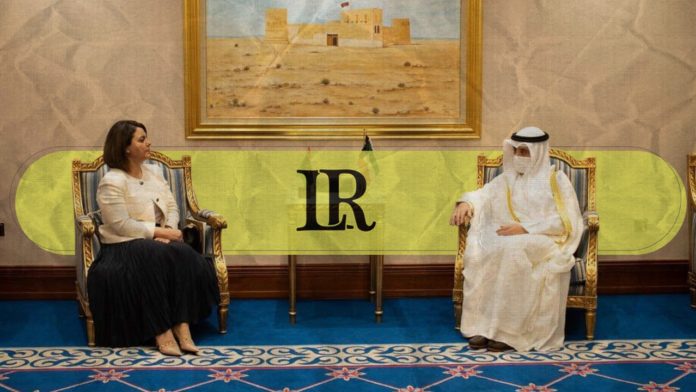 On Tuesday, Libyan Foreign Minister, Najla Al-Mangoush stated that she was grateful to the State of Kuwait, for its constant concern for the security and stability of Libya.
During her meeting with her Kuwaiti counterpart, Ahmed Nasser Al-Mohamed al-Sabah, Al-Mangoush called on Kuwait to support the Libya stability initiative, which will be presented at the Berlin II Conference. This initiative includes a purely Libyan vision, to address the ongoing issues in accordance with the roadmap and Berlin I outputs.
Al-Sabah welcomed the initiative during the meeting, which took place on the sidelines of the extraordinary ministerial meeting of the Arab League in Doha. He stressed that the State of Kuwait will adopt and defend it, as it had emerged from the Libyans themselves.
Al-Sabah stressed Kuwait's firm support for a political solution, wishing that Libya would enjoy stability and peace and return to its natural position in its Arab, regional, and international surroundings.