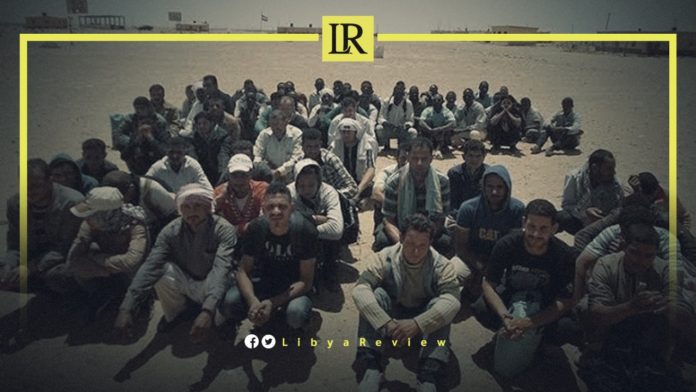 On Tuesday, the security services in Al-Bayda, with the help of the 166th Brigade of the Libyan National Army (LNA), found 13 Egyptian illegal immigrants in the desert between the cities of Ajdabiya and Tobruk.
Sources stated that two members of the group had died, while the health conditions of the rest were very poor.
Egyptians often try to reach Europe by crossing the Libyan coast, risking their lives in minefields, security chases, with many getting lost in the vast desert.
The head of the Egyptian diplomatic mission in Tripoli, Ambassador Mohamed Tharwat Selim, announced last week the release of 90 Egyptian citizens who were being held at the illegal immigration headquarters in Tripoli.
Libya has been suffering insecurity and chaos since the fall of the late leader Muammar Gaddafi in 2011. This has made the North African country the preferred point of departure for migrants who want to cross the Mediterranean Sea to Europe.
Rescued migrants end up inside overcrowded reception centers across Libya, despite repeated international calls to close those centers.