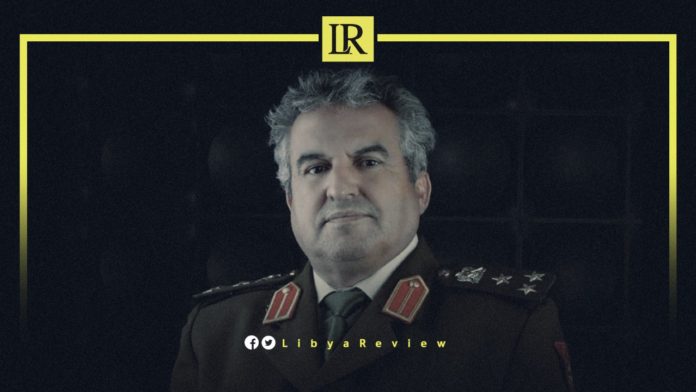 On Wednesday, the Director of Moral Guidance Department at the Libyan National Army (LNA), Major General Khaled Al-Mahjoub, said that the failure to appoint a Minister of Defence was an "embarrassing issue."
In statements to Sky News, Al-Mahjoub explained that appointing a defence minister and his deputies was a necessity; as it will contribute to the unification of the military establishment. He explained that setting a budget for the ministry is one of the tasks assigned to the minister himself.
He noted that the letter sent by the 5+5 Joint Military Committee (JMC) to the Libyan Parliament indicates the committee's strength, concern, patriotism, focus, and its meticulous monitoring of events.
"The absence of appointing this position left a big and clear void in many aspects," he said. He pointed out that any person holding this portfolio without having a professional background is "a matter that needs to be quickly resolved, as this deprives the military institution from benefiting from the presence of a Minister of Defence."
He also pointed out that the issue of choosing a minister rests with the Prime Minister, and that the JMC will have an advisory opinion, due to the issue being linked with professionalism. He indicated that the reason for the PM retaining this position is to prevent disputes, but he cannot carry out both duties simultaneously.
Al-Mahjoub explained that the minister of defence must be a patriotic figure, highly intelligent, well-mannered, and able to lead the ministry. He stressed that the minister must be aware of the sensitivity of the current stage, its accuracy, and the seriousness of its impact. He noted that the new minister must be aware of the duties of the JMC, the decisions of the United Nations, and what must be coordinated in this aspect.