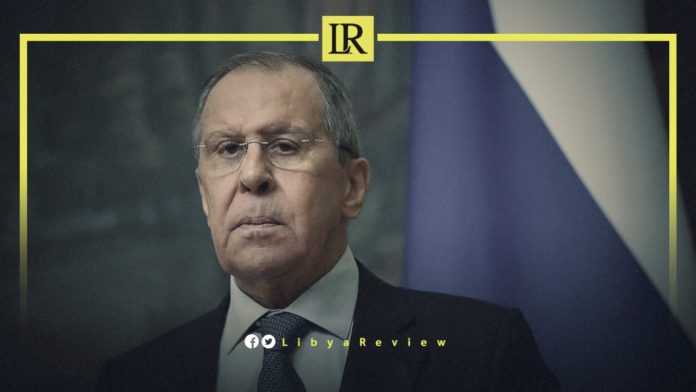 On Wednesday, Russian Foreign Minister, Sergey Lavrov, reiterated Moscow's support for a peaceful solution in Libya, under the auspices of the United Nations. He stressed the need to involve all parties, in order to settle the crisis, including the Libyan National Army (LNA) and representatives of the former regime.
During a joint press conference with his Turkish counterpart, Mevlut Cavusoglu, in Antalya, Lavrov said, "we affirmed our support for the efforts being taken in the interest of reaching a peaceful solution to the Libyan crisis, as soon as possible, under the auspices of the United Nations. As well as expressing our readiness to help the new interim authorities there to hold a referendum on the constitution, and organize the general elections scheduled for December 24, 2021."
"We want the agreements reached last year in Geneva, which include forming legal foundations for constitutional reform, and holding elections, to be implemented, and this must be done according to the set timetable in order to be able to hold the elections in late December, as the Libyans themselves agreed," the Ambassador added.
He also called to ensure the participation of all segments of Libyan society in the final political settlement process, including General Command of the LNA, and representatives of the former regime who still enjoy great influence among the Libyan people.
Lavrov stressed the principled importance of making the Libyans the real controllers of their own country, and the need to ensure the territorial integrity of the North-African country.
He added that Russia has fully supported the outcomes of the Berlin II Conference, as an important push for the United Nations to continue its work to bring an end to the current transitional stage in Libya.