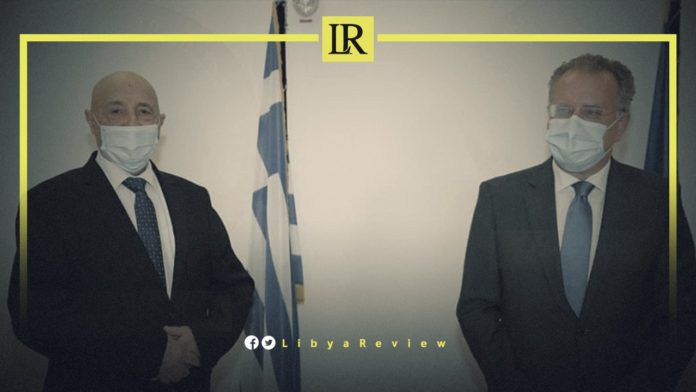 On Thursday, Libyan Parliament Speaker, Ageela Saleh arrived in Athens, on a two-day official visit to discuss bilateral cooperation, his Spokesman Abdullah Belhaq said.
Saleh was accompanied by the Libyan Parliament's Chairman of the Foreign Affairs Committee MP, Youssef Al-Agouri Chairman of the Defense and National Security Committee MP, Talal Al-Mihoub, and MP Suleiman Al-Harari.
During his visit, Saleh will meet with his Greek counterpart, Konstantinos Tasoulas and Greek Foreign Minister, Nikos Dendias.
Al-Agouri will also hold a meeting with the chairman of the Greek National Defense and Security Committee.