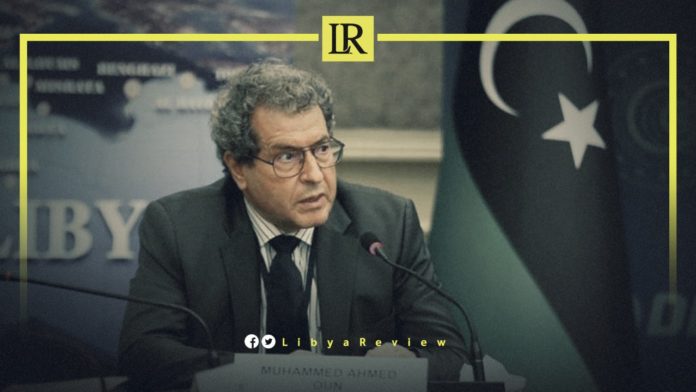 On Thursday, Libya's Minister of Oil and Gas, Mohamed Aoun, said that the country's current crude oil production has reached 1.3 million barrels per day, but that is still below the levels of the Gaddafi era. He indicated that the production cost of each barrel ranges between $8-10 US Dollars.
In an interview with '218 News' TV channel, Aoun said that Libya consumes 150,000 barrels per day, and that the annual cost of the state-subsidised fuel costs 23 billion Libyan Dinars. He added that the ministry had formed a committee tasked with presenting solutions for removing this subsidy.
He expressed his hope that the production rate would reach 1.5 million bpd at the end of the current year, and that investing funds from the Libyan Investment Authority's (LIA) into the oil sector would greatly benefit the state.
Libya's proven reserves are estimated at 48 billion barrels, ranking 9th in the world and accounting for about 2.9% of the world's total oil reserves of 1,650,585,140,000 barrels.
The Minister noted that it also has 52 trillion cubic feet of natural gas, anticipating that this reserve would rise to 80 trillion during the coming months.
Aoun said that the ministry, through the National Oil Corporation (NOC), called on the Government of National Unity (GNU) for a budget of 7 billion dinars, for the development of block explorations, and to raise oil and gas production.
He expressed his hope that the construction of an oil refinery in the south would be completed as soon as possible. This is to be built by Zallaf Libya Exploration & Production Oil & Gas Company, to meet the fuel requirements in the region.
In addition, Aoun said that the GNU has been able to alleviate the fuel shortages in the north of the country, and begin regular deliveries to the south. He claimed that an MP had told him that the city of Ghat has been without gas for 5 years.
The minister pointed out that the Brega Petroleum Marketing Company also had repaired some of the reserve tanks, providing a stock of fuel for a short period.
European countries, which account for Libya's largest export market are awaiting the security situation to improve in the country to re-enter the lucrative Libyan oil sector.