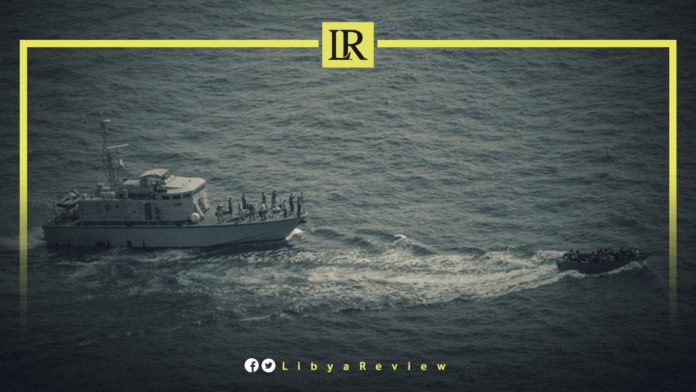 On Friday, the European Commission confirmed that it would request an explanation from the Libyan authorities, regarding an incident in which a migrant boat was shot at by members of the Libyan Coast Guard.
The German charity Sea-Watch released aerial images on Thursday of what it says is a Libyan coastguard vessel firing at migrants in the Mediterranean, and possibly trying to "ram" their boat.
Sea-Watch added that the accident occurred in the search and rescue area of Malta, and that the migrant boat had finally succeeded in docking in the Italian port of Lampedusa.
Peter Stano, Spokesman for the High Representative for Security and Foreign Policy, confirmed that the union is conducting an "in-depth investigation into the incident."
"Of course, what happened is a matter of concern to us, and therefore we will seek explanations and clarifications from our Libyan partners on the matter," Stano added.
The Libyan Navy issued a statement, claiming that it had launched an inquiry to "establish facts" after reviewing the incident. The statement noted that it appeared that proper maritime safety procedures had not been followed and that as a result, the lives of the migrants, as well as of crew members on the coast guard vessel were put at risk.
European institutions are subject to fierce criticisms for their continued cooperation with the Libyan authorities in combating illegal immigration.