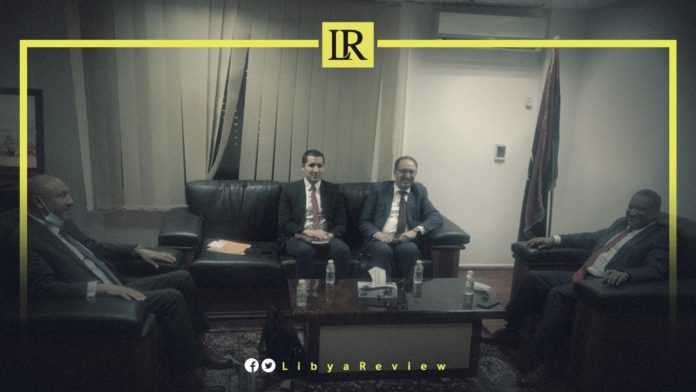 On Monday, the Libyan Deputy Foreign Minister, Mohamed Said Zeidan, met with the Tunisian Ambassador to Libya, Al-Asaad Al-Ajili in Tripoli.
According to the Foreign Ministry's media office, they discussed a number of issues of common concern, including the importance of coordinating positions in regional and international forums.
They also discussed the affairs of the displaced and expatriates in the two countries, and ways to limit and dry up sources of illegal immigration.
On Wednesday, Libya's Minister of Economy and Trade of the Government of National Unity (GNU), Mohamed Al-Hawij, met with his Tunisian counterpart, Mohamed Boussaid.
During the meeting, they discussed strengthening bilateral cooperation to raise current trade levels, and also discussed developing border areas, and activating transit trade.
The meeting touched on the obstacles and difficulties facing businessmen in both countries, and they pledged to work on overcoming all issues and contribute to the flow of goods between the two countries.