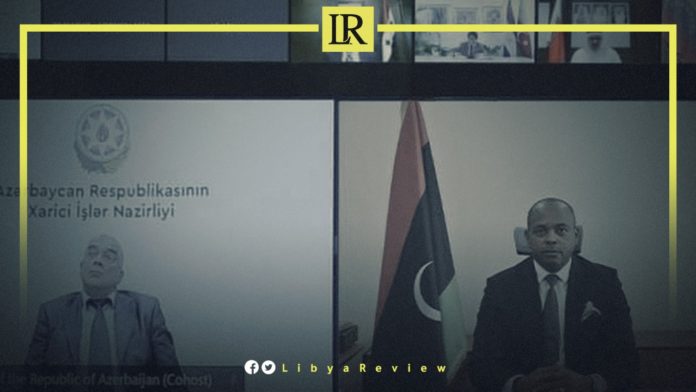 Libya's Undersecretary of the Ministry of Foreign Affairs​, Omar Al-Kati participated in the mid-term Ministerial Conference of the Non-Aligned Movement (NAM). The conference is being held under the slogan "Non-Aligned Movement at the centre of multilateral efforts in responding to global challenges."
It is being held from 13-14 July 2021, in the Azerbaijani capital, Baku, via video conference.
The virtual conference will provide the opportunity for members to take stock of the progress achieved on various issues pertaining to the agenda of the movement, since the Baku Summit in 2019.
It will also "discuss and exchange views on how members could respond to the growing challenges more effectively." The conference is also set to discuss issues of concern to NAM, and its role in enhancing international security and stability.
The foreign ministers of ASEAN states, and US Secretary of State, Antony Blinken are expected to discuss practical approaches to strengthen ASEAN-US relations and cooperation, including addressing the challenges of the COVID-19 pandemic. They may also exchange views on various regional and international issues of common interest.