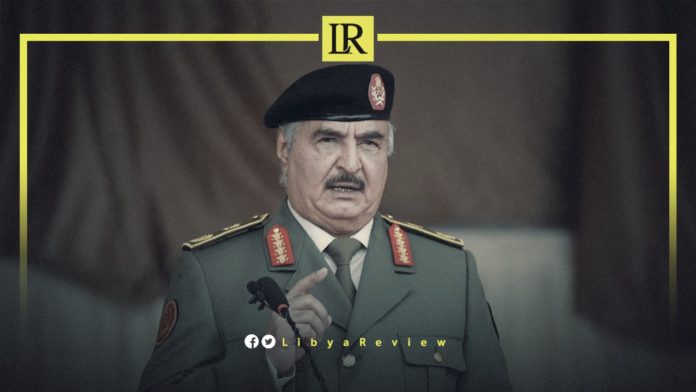 On Friday, the Commander-in-Chief of the Libyan National Army (LNA), Field Marshal Khalifa Haftar, called on the international community and the United Nations Support Mission in Libya (UNSMIL) to support holding the general elections in Libya on time.
He also reiterated the LNA's support for holding the presidential and parliamentary elections on December 24th, as agreed by the Libyan parties.
He called on the international community "to provide support for these efforts until they reach this achievement, which all the Libyan people aspire to."
"The LNA and the Libyan Parliament have the same vision in achieving national unity, preserving Libyan sovereignty, and supporting national reconciliation efforts," Haftar said during his meeting with Parliament Speaker, Aguila Saleh.
He called for strengthening the mechanisms of consultation between the LNA and Parliament, "in order to cross to the stage of stability and face all the challenges with a unified vision, whose main goal is to protect the homeland, the safety of its citizens, and the unity of its territories."