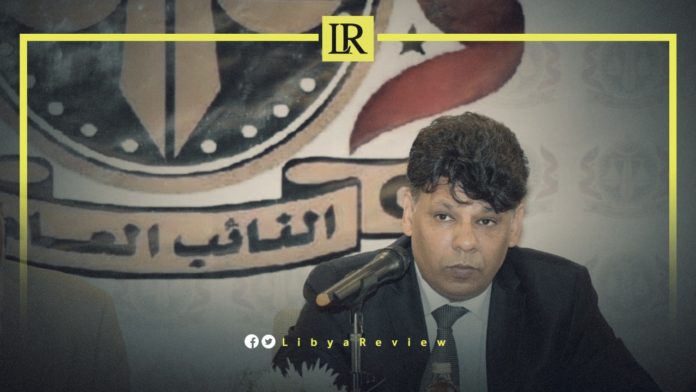 Libya's Public Prosecutor, Siddiq Al-Sour, has completed part of the preliminary investigation in the case against 54 people accused of belonging to the Islamic State organisation, his office noted. It added that the subsequent evaluation of the information, and assessment of the evidence was completed.
In a statement, the office explained that this came as part of the investigations into IS members, after the liberation of their former stronghold of Sirte. The 54 are accused of threatening national security by joining a banned organisation, under the provisions of the Basic Law and Penal code.
IS aimed to overthrow the state by violence, overtaking several towns by force, and disrupted "the Basic Law and preventing state institutions from carrying out their work." As well as using "bombs, explosives, and booby-traps to achieve the organization's purposes. They committed acts of vandalism, and mass killings with the intent of compromising the integrity of the state," the statement added.
An estimated 771 people were killed by IS, and reportedly attempted to kill a further 4,919 people. The organisation is also charged with "bombing government headquarters, buildings, and security points, and disrupting the work of oil fields and ports."
The statement noted that 27 July was set as the date for the necessary paperwork to be presented to the Indictment Chamber to consider the Public Prosecution's request; as well as to refer the papers to the Criminal Court.