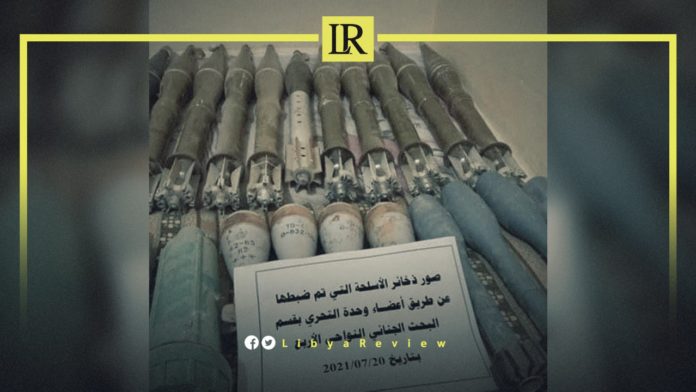 On Thursday, Libya's Ministry of Interior announced that Security forces in Gasr bin Ghashir in southern Tripoli, have arrested a man for putting ammunition for heavy and medium weapons up for sale.
In a statement, the MoI said that members of the Criminal Investigation Department questioned the man who admitted that he had kept the ammunition in his relative's farm.
It added that the seized ammunition included four boxes of tank ammunition, each box containing two shells, as well as other four boxes of M-type ammunition. This is in addition to 28 artillery shells, ASPGs, a number of mortars, a bag containing four suspected mines, four missiles of unknown type, one 106-caliber shell, and a missile battery.
The ministry also stated the ammunition was subsequently confiscated, and the farm's owner was referred to the Public Prosecutors office.