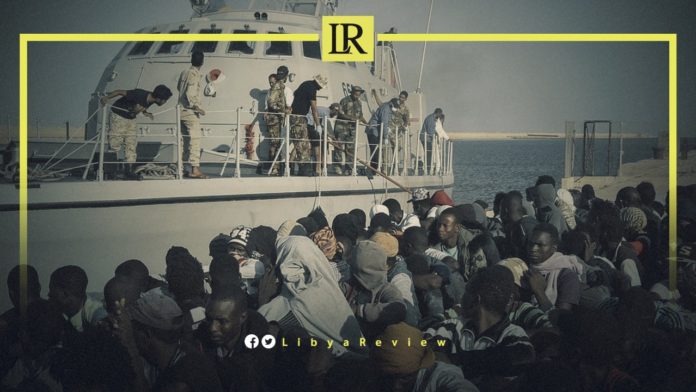 On Saturday, the Libyan Naval Forces managed to rescue 182 migrants of various nationalities, who were attempting to reach European shores on a rubber dinghy.
The Chief of Staff of the Naval Forces stated that the migrants disembarked at the designated landing point at the Tripoli Naval Base, prior to their transfer to the Anti-Illegal Immigration Authority.
The Naval Forces confirmed that the Immigration Control Agency will continue to care for and process the individuals, in order to complete the procedures for their safe deportation to their countries of origin.
Libya has been suffering from instability and chaos since the fall of the late leader Moammar Gaddafi in 2011.
The instability makes the North-African country a preferred point of departure for migrants who want to cross the Mediterranean Sea to European shores.
According to the International Organisation for Migration (IOM), nearly 15,000 migrants has been rescued and returned to Libya so far this year.