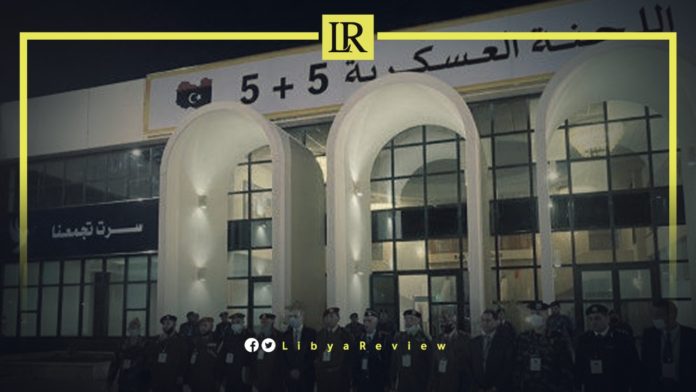 Mustafa Yahya, a member of the 5+5 Joint Military Commission (JMC), said that the re-opening of the main coastal road between eastern and western Libya is a major step to achieve the complete withdrawal of mercenaries and foreign forces from the North African country.
In press statements, the JMC member said that they will be working to avoid any problems that may occur after the road is opened and will reconvene within two weeks.
Yahya pointed out the opening of the coastal road is also aimed at preserving the ceasefire agreement signed on October 23, 2020, and is equally important to facilitate the free movement of trade and provide humanitarian support to the Libyan people.
"The next important step in the process of implementing the ceasefire agreement is to begin the immediate withdrawal of all mercenaries, foreign fighters and foreign troops from Libya," he added.
Libya's warring sides said on Friday they had reopened the main coastal road across the frontline, a key element of a ceasefire they agreed to last year that has involved months of negotiations.
The UN-backed 5+5 Joint Military Commission is comprised of military officials from the eastern-based Libyan National Army (LNA) and western-based forces that have supported several Tripoli-based governments. The JMC said in a statement the road was open from 0900 GMT.
The 1,800 kilometre highway links the capital of Tripoli in the west with the city of Benghazi in the east. It has been closed since April 2019 when LNA Commander Khalifa Haftar launched a military operation to capture Tripoli from the previous Government of National Accord (GNA).
Libya has witnessed positive developments in the last few months following a breakthrough after rival parties agreed on February 5 on a unified new executive authority that will govern Libya in the lead-up to national elections on December 24.
Libyans hope the new government will end years of civil war that have engulfed the country since the ouster and killing of long-time leader Muammar al-Gaddafi in 2011.