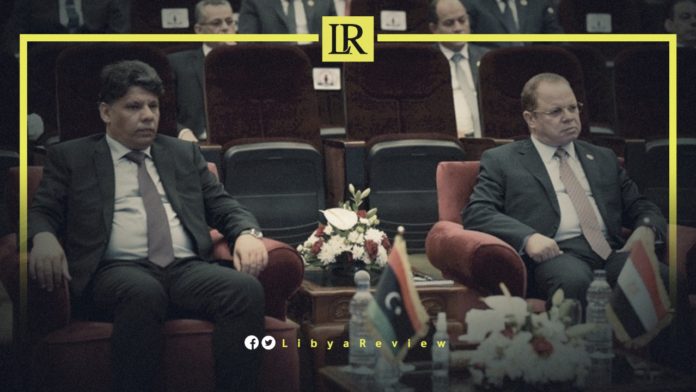 On Saturday, Libya's Prosecutor General Al-Sadiq al-Sour and his Egyptian counterpart, Hamada el Sawi, signed a memorandum of understanding to promote cooperation between the two countries' prosecutions.
The MoU is concerned with strengthening cooperation to combat all forms of crimes, especially terrorism, transnational organized crime, corruption, human trafficking and cybercrimes.
The deal was signed during a meeting between the two top prosecutors in Cairo during a high-profile Libyan delegation to Egypt
The two sides also reviewed the structuring of the two prosecutions, management of their offices, and visions to develop them.
Both officials offered to help each other regarding countering terrorism and illegal migration. Egypt's Hamada al-Sawi said that Cairo is willing to offer training to members of the Libyan Public Prosecution.
Al-Sour thanked his Egyptian counterpart for the invitation, adding that their collaboration will have positive results on the work of the office in Libya.