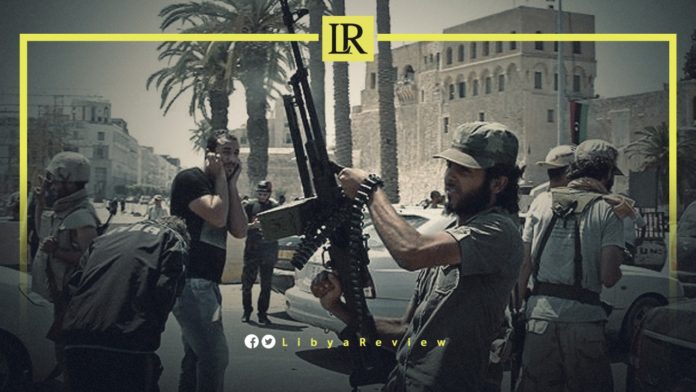 The Libyan Military Prosecutor has banned the carrying of arms at wedding functions with immediate effect, adding that a life sentence will be handed out for perpetrators.
The firing of guns at celebrations in Libya is an inherited social custom, as their use in weddings and celebratory occasions is an expression of joy over the event. However, the phenomenon has severely injured and claimed the lives of many attendees.
The groom may face the same sentence for not "objecting or refusing" the use of arms, said the Libyan Military Prosecutor.
This decision is based on Law No. (3) of 2014 on combating terrorism, and also in accordance with the directives issued by the Commander-in-Chief of the Libyan National Army (LNA), Field Marshal Khalifa Haftar.
Through this decision, Libya seeks to maintain "stability" in the country, and end the proliferation of weapons.
The military prosecutor claimed that he will "account and punish" those found to be using firearms of any kind, and under any circumstances.
"Also, those who attempt to cover up the perpetrators of the crimes will be tried, as the act aims to sow terror among the citizens and endanger their lives," the statement added.