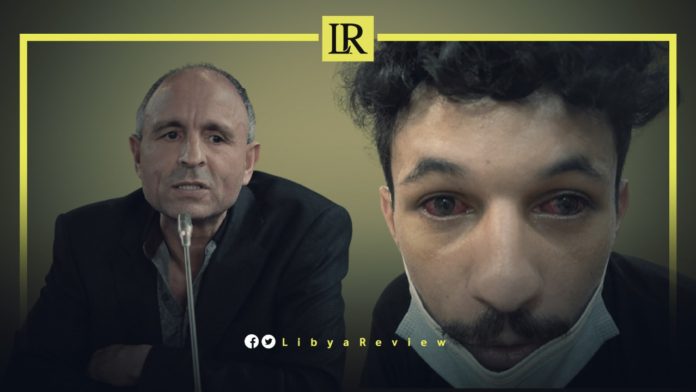 Libyan futsal player, Aseel Al-Tarhouni, who contracted Malaria at the African Futsal Cup of Nations revealed that two team members were removed from the air ambulance which was due to take them to Italy for treatment. They were reportedly replaced by two people, including the son of a senior Libyan official.
"We were 12 players, we were divided into 6 in each plane, and at the airport, they called on our names, including Wissam and Rabie, who were then removed from the plane," he said during an interview via the social networking application, Club House.
"Wissam and Rabie boarded the plane, then the accompanying doctor came and asked them to get off the plane. The doctor claimed that Wissam tested positive for COVID-19, although he had a negative PCR test. He also claimed that Rabie wasn't included in the passenger's list," Al-Tarhouni noted.
"As soon as they got off the plane, two people came and took their places. They are the son of Libyan Member of Parliament, Salem Qanan, and a person named Rafie Baiou," he added
"After they were taken down, we protested and asked to leave the ambulance, but the officials told us our teammates will board another flight. We took off and after we arrived, we did not find them," he said.
According to Al-Tarhouni, Rafea Baiou said "he was a pilot, and was wearing a pilot's uniform. He said that he had not seen his family in the UK for nine months and that he would travel with us through Rome instead of Turkey, so that he would not be subjected to quarantine in London."
"When we arrived in Rome, the Libyan officials asked Baiou and Qanan's son to stay in the back of the plane, and not get off before us. Baiou said to us, if the Italians ask you about Rabie and Wissam, say that they did not take the flight with us from Tripoli," Al-Tarhouni said.
Al-Tarhouni confirmed that he is ready to present his testimony to the competent Libyan authorities.