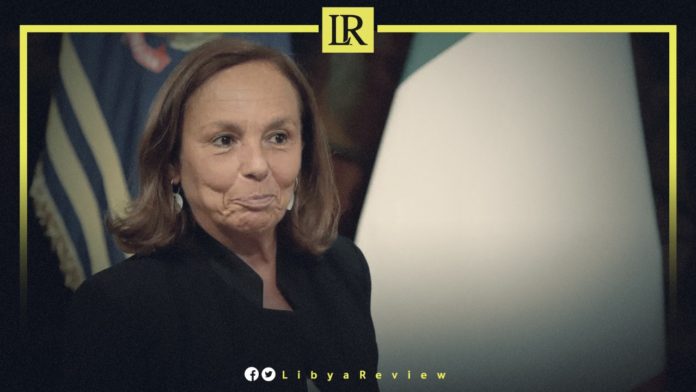 On Friday, Italian Interior Minister Luciana Lamorgese confirmed the strategic role played by Libya and Tunisia in North Africa, and the wider Mediterranean region, according to the Italian news agency, Nova.
This came in a press statement issued by the Ministry of the Interior after Lamorgese met with the Prime Minister of the Libyan Government of National Unity (GNU), Abdel-Hamid Dbaiba and her Libyan counterpart Khaled Mazen in Tripoli. They discussed issues related to Libya's stabilisation process, and the ongoing talks with the European Union and the international community in the same context.
With regard to preventing irregular migration flows and human trafficking, Italy affirmed its desire to develop, in a tangible and rapid manner, the project being implemented by the Ministry of Interior on the southern Libyan borders, in cooperation with the International Organisation for Migration (IOM). Italy will simultaneously intensify its financial commitment to promote rural development with a view of stabilising the Fezzan region, which is heavily affected by the migratory flows, according to Nova Agency.
Notably, Libya's Minister of Foreign Affairs Najla Al-Mangoush's visit to Italy also focused on enhancing training, information exchange, and cooperation in investigations into transnational criminal networks and terrorist groups, especially along the southern Libyan borders.