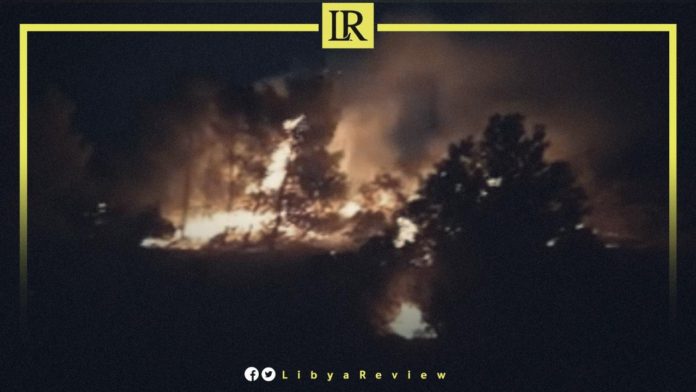 On Thursday, fires broke out in the forests of Al-Bayada, in the Jabal Al-Akhdar region, northeastern Libya, according to Russia Today.
Several activists on social media shared photos and videos of the raging fires. There were no official reports of casualties as a result of outbreak.
During the past few days, Tunisia and Algeria, which border Libya, have also witnessed massive forest fires.
In Algeria, 69 have died in the fires, and President Abdelmadjid Tebboune claimed that some of them were "premeditated and criminal acts."
As for Tunisia, several fires broke out in more than one region, and President Kais Saied also stated that some of them were deliberate.