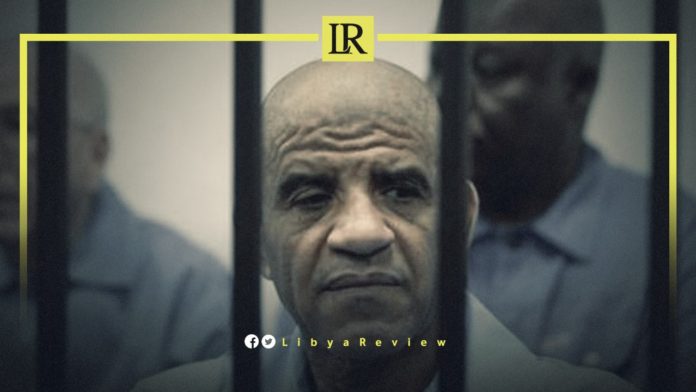 On Saturday, the National Human Rights Commission in Libya (NHRCL) said that it continues to follow the initial reports circulated online and the humanitarian appeals launched by the family of the jailed former Gaddafi Intelligence Chief, Abdullah Senussi. He is currently in Tripoli's Mitiga prison and there are concerns for his "deteriorating health".
Several pages on social media outlets circulated statements attributed to Abdullah Senussi's daughter confirmation that her father is suffering from cancer. She is accusing authorities who are detaining him of preventing access to medical care.
In a statement, the NHRCL stressed that preventing prisoners and detainees from exercising their rights, foremost of which is receiving treatment, health care, and conducting medical examinations, constitutes a grave violation of the rule of law and justice.
The NHCRL pointed out that it also constitutes a serious breach of the Universal Declaration of Human Rights, the International Covenant on Civil and Political Rights, and the International Covenant on Economic, Social and Cultural Rights. The two covenants stipulate that all prisoners shall be treated with the respect due to their inherent dignity and value as human beings and stipulates the need to ensure their access to the health services available in the country without discrimination on the grounds of their legal situation.
It also called on the Prime Minister of the Government of National Unity (GNU) and the United Nations Support Mission in Libya (UNSMIL) to intervene quickly in order to allow the former Gaddafi Intelligence Chief to be given the necessary medicine and to organize periodic medical visits to him urgently.
Senussi was one of the late strongman's most feared associates until his 42-year regime was toppled by rebels in 2011. He was handed over to Libya in September by Mauritania, where he had been arrested with a false Malian passport after arriving on a flight from Morocco.